LARGEST GROUPS CO-OPERATE WITH IIP VIETNAM TO RESEARCH ON INDUSTRIAL REAL ESTATE MARKET
Ngày:16/06/2020 05:15:40 CH
A series of recent fluctuations in the international market have directly affected the economies of many countries in Southeast Asia. This phenomenon has made the governments of different countries come up with policies to attract FDI flows, most significantly is the special preferential policies of the Government, ministries, and branches to attract foreign investment capital for industrial real estate industry such as: Supporting investment procedures, customs clearance for foreign investors, building infrastructure, opening trade directions, investing in construction projects in society specifically for foreigners.
Seizing the opportunities and the potential expansion of the industrial real estate market, a series of large corporations across the country have started to invade in investing in industrial zones and industrial clusters.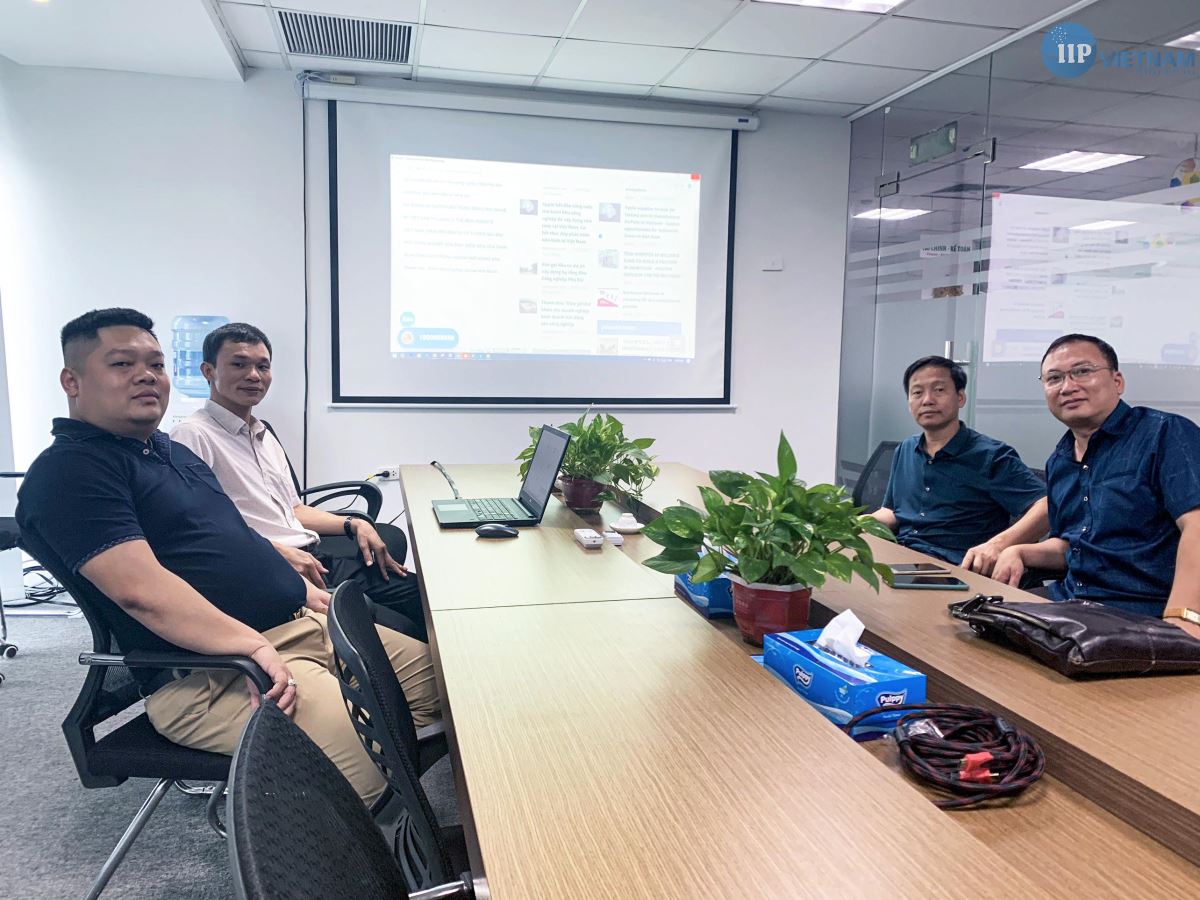 Most recently, Mr. Dam Van Giap - Chairman of Quang Giap Group had a visit to IIP VIETNAM representative office to discuss more about the Industrial Real Estate market in order to prepare for investments in industrial parks and industrial clusters nationwide.
Quang Giap Group Co. Ltd is a diversified business enterprise with strengths in construction and real estate, which has long affirmed its position nationwide, especially in Hai Duong province with many real estate projects, contributing to the development of both economic and local infrastructure.
Not only involved in the investment and construction of infrastructure for the locality, but Quang Giap Group is also a business for the community. In addition to creating jobs and stable incomes for employees, every year, the Company extracted billions of dong to perform charitable social work, helping people poverty, disadvantages in socially and participate in supporting the study promotion and training for young people in the locality.
With outstanding advantages and sharp experience in the real estate industry, Quang Giap Group highly appreciated the capacity of IIP VIETNAM in the Industrial Real Estate market and decided to entrust IIP VIETNAM as a unit to cooperate in researching the market before making decisions on investment in industrial parks and industrial complexes nationwide.
For further information, please call Hotline: 1900888858 hoặc Email: info@iipvietnam.com. 
Website: http://iipvietnam.com/
Fanpage: https://www.facebook.com/iipvietnam