Welcoming FDI inflows from China, what will be considered successful?
Ngày:23/06/2020 05:28:40 CH
China is a very attractive market for investors. In 2019, the country leads the world in attracting FDI at $140 billion. It can be said that companies never withdraw all of their capital from China. Although the governments of the United States, Japan and Europe have issued policies to encourage and even force businesses to withdraw capital from China, in total just only 10% of them left.
Being the country with 1.4 billion people, GDP ranked second in the world, modern technology, abundant human resources, many businesses will find ways to stay in China. The interests of businesses differ from those of the Government. Enterprises want to invest in places where there is more profit then people come to invest. That is the issue that Vietnam needs to be concerned about.
If enterprises withdraw from China, where will businesses invest in? The third countries receiving this wave are mentioned as India, Indonesia, Vietnam ... The amount of capital that can receive is about 3-5%, about $ 100 billion.
- In your opinion, what advantages does Vietnam have in the race to receive capital flows from China?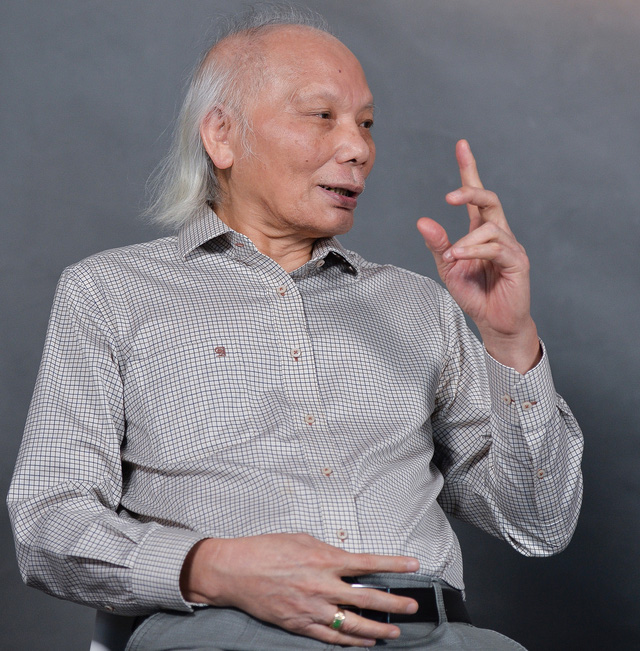 In addition to the former advantages that people often mentioned such as political stability, friendly investment environment ... then through the successful control of Covid-19 pandemic, Vietnam has shown 2 new advantages.
The first is the Government's handling capacity with the global crisis.
The second is the resilience of the economy and the business community when a crisis occurs. In the first quarter of 2020, Vietnam still recorded a growth of 3.82% while many countries experienced negative growth.
As a result, Vietnam is now considered an attractive destination for investors. This was confirmed when Apple announced that it chose Vietnam to produce 30% of wireless headphones for the global market. Panasonic in September will move the factory from Thailand to Vietnam ...
In this FDI attraction race, who are the competitors that we have to pay attention to?
In this race, it is true that we are not alone in the market. In fact, the competition between nations is fierce. Currently there are 2 very large competitors to pay attention to

The first is India. Prime Minister Narendra Modi proposed a strategy to attract 1,000 large corporations from China. They are ready on land, concessions.
The other is Indonesia. This country has 3 times the population of Vietnam, 4 times the GDP, is the largest country in ASEAN which is also urgently seeking to attract FDI. President Joko Widodo has prepared 4,000 hectares of land for relocating factories.

Therefore, in order to compete with those potential countries, the most important factor of Vietnam is to continue to reform the administrative and investment environment in order to become more attractive.
-What do you think is the biggest bottleneck in Vietnam when attracting FDI?

There is a paradox that European and American investment in Vietnam is still too modest. Registered FDI capital of US enterprises in Vietnam is currently only 11 billion USD (implemented capital from 6-7 billion USD), while Korea invested in Vietnam is 65 billion USD, Japan is 56 billion USD.
So far, the US has invested $ 4,000 billion abroad. So the figure for Vietnam is too modest. The same goes for capital from Europe. 27 European countries investing in Vietnam were only 26 billion USD.
The reason is that Vietnam has not satisfied the requirements of these investors. We are still only compatible with capital flows from Asia, because there is cultural compatibility that is clearly relational thinking. That is, relations can solve many things, including administrative procedures.
The way business in Europe and the US is different. They need clarity, openness, transparency and strict enforcement institutions. They also have high demands on issues such as labor safety, environmental protection, intellectual property ...
In order to attract European and American capital flows in the coming time, it is necessary to take into account the policies that satisfy them.
-So what are the solutions to attract upcoming FDI?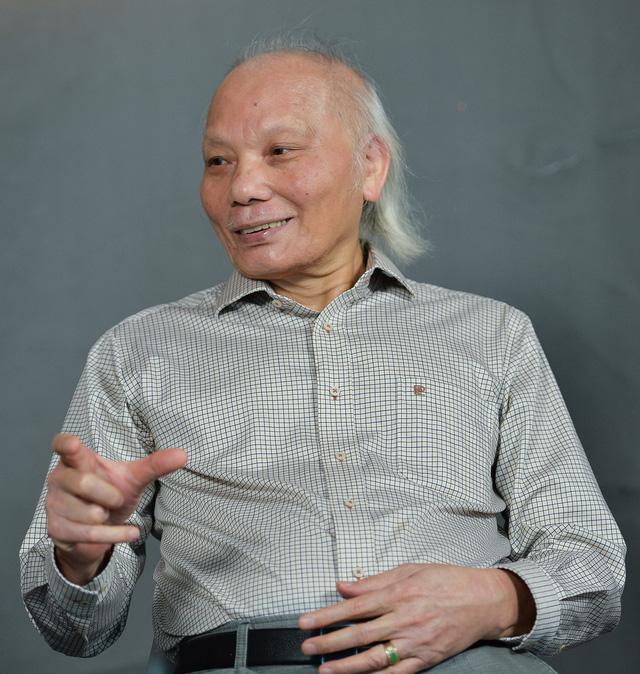 To attract big investors, they must create advantages that really appeal to them. For example, land rents in industrial parks (IPs) must be more attractive than in China. Vietnam's current price is equal to 40% of the price in Beijing, Shanghai. In the future, if there is an increase in prices, it is also necessary to calculate how to maintain this advantage is an important issue.
On the other hand, transition businesses have a huge labor demand. Vietnam needs to handle the problem of training hundreds of thousands of workers. This human resource must ensure two factors: high productivity and moderate salary.
Samsung is responding that the labor productivity of Vietnamese people is equivalent to that of Koreans but the salary is only 40%. So they have an advantage of 60%. So the roadmap for future salary increases how to ensure the interests of workers as well as investors.
There are three measures that I think also need to be promoted:
Firstly, it is necessary to improve the capacity of advisory units at the provincial level because the Government has assigned the People's Committee of all levels of appraisal to issue business registration certificates to investors from foreign countries, except for special fields such as oil and gas, insurance, banking ...

The second is to promote specific investment, address instead of mass as before. For example, with the future Ho Chi Minh, it is necessary to search for large European and American corporations with interest and negotiate with them to get results.
Finally, it is necessary to reform faster and more synchronously in order to avoid minimize uneven distribution of the investment flows.
-What about other FDI enterprises that have invested in Vietnam, what feedback do they have to VAFIE?
At VAFIE, we receive information not only for FDI enterprises but also for foreign investment associations and potential investors.
Basically, they strongly believe in the determination of the Government of Vietnam from 2016 to now by all means to reform the national administration. Although the Government and investors still have unsatisfied points, they are highly appreciated for sure.
On the other hand, as mentioned above, thanks to the early suppression of the Covid-19 epidemic, investor confidence has been strengthened.
The majority of associations said more than half of FDI enterprises that invested in Vietnam wanted to expand production. Many businesses since April when the economy operates again have sought to contact with the parties to discuss new projects.
For example, in early June, the US Exxon Mobil Group expressed its intention to invest in a series of LNG gas power projects in Hai Phong and Long An.

-For big FDI enterprises such as Samsung, how can they stick to their roots and not leave when the initial advantages of Vietnam no longer exist?
Samsung will not want to move now. What people fear is that Vietnam does not allow Samsung to stay. Many people believe that FDI enterprises are squeezing domestic enterprises from export to industry. Therefore, there is a concern that when domestic enterprises grow, foreign enterprises will have to leave.
Samsung has always said that it wants to become a Vietnamese business, doing long-term business here. They also proposed to always consider Samsung as a Vietnamese business.

Actually, what Samsung fears is losing people. For example, Samsung Research and Development Center has 1,650 people, many employees from this center moved to work for Viettel, Vingroup ... because of the incentive regime and salary.
-Does it seem that FDI enterprises will face strong competition with the growing wave of domestic enterprises?
That is obvious.
However, Vietnam still needs to attract strong FDI, especially we need businesses in the top 500 of Forbes to come to Vietnam. We not only need them to invest in our country but also expect them to move the headquarters located in other countries here. We can only be successful at that time.
Source: CafeF