Boosting investment into specialised industrial parks
Ngày:28/09/2020 11:16:52 SA
More investment has been channelled into building specialised industrial parks to meet the burgeoning business demand in the southern region.
There are two reasons behind a potential investment expansion of Vietnam Japan Technology Park (Vie-Pan Techno Park), according to Ho Xuan Loc, representing the project developer Vietnam Japan Technology Park Co., Ltd. based in Ho Chi Minh City. The project is located in Hiep Phuoc Industrial Park.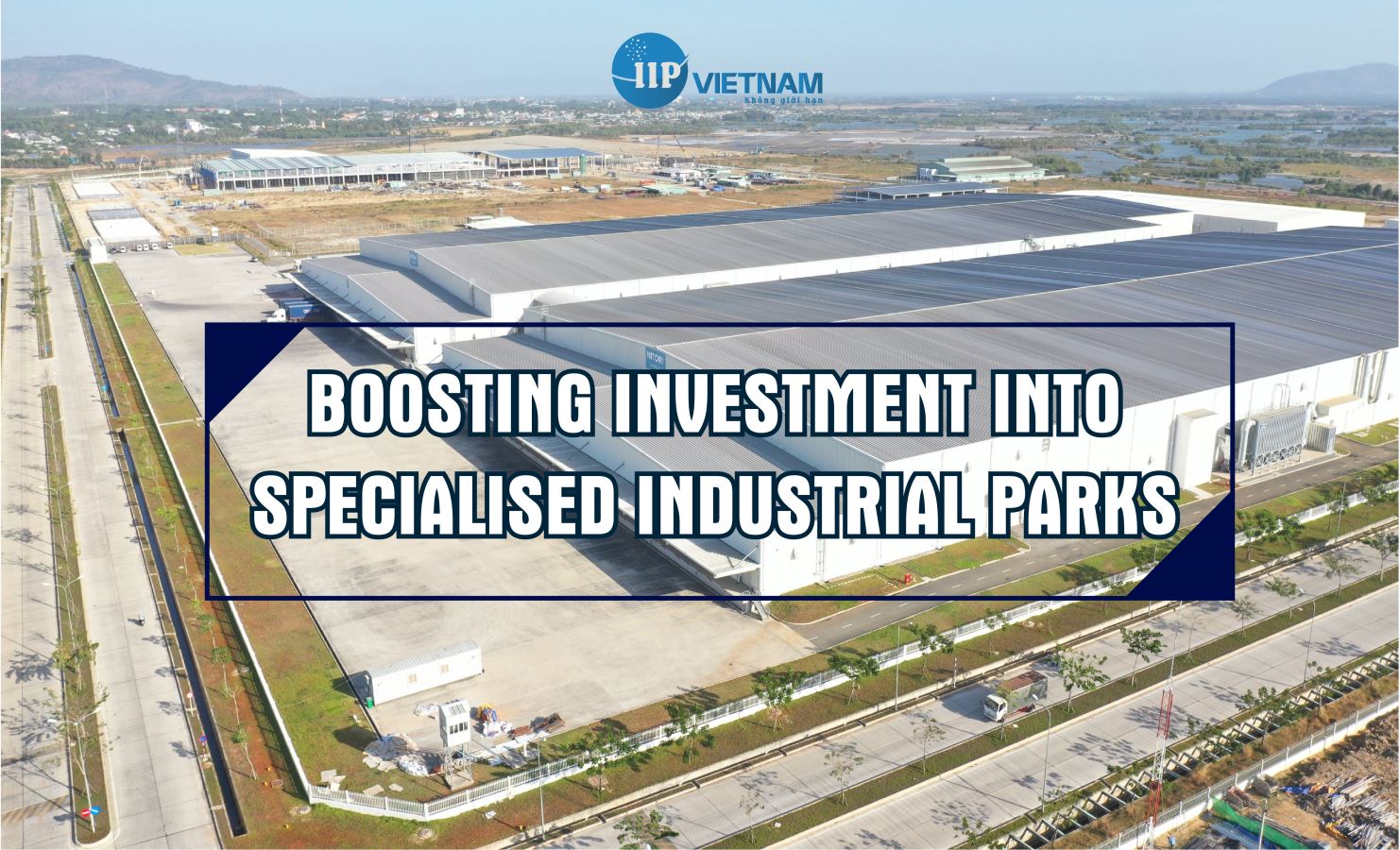 First, Vie-Pan Techno Park covers 13ha of total space and 18 Japanese firms have already registered to lease ready-built factory space of over 3ha. Of the remaining area, two other Japanese firms have leased more than 8ha to build factories.
The remaining vacant space is tight while it is impossible to expand the park to surrounding areas as no more land bank is left.
Second, the second phase of Hiep Phuoc IP of over 597ha has now basically fulfilled infrastructure investment.
As this IP specifically caters to high-tech and environment-friendly industries, it appears as the top choice for Vie-Pan Techno Park's expansion plan. 
Vie-Pan Techno Park was licensed in 2013 with more than $31 million of total investment capital.
This is the first IP and industrial cluster (IC) model in Ho Chi Minh City set to attract Japanese small- and medium-sized enterprises (SMEs) operating in the supporting industry. In fact, the model has made important contributions to courting leading global high-tech players to Ho Chi Minh City.
This also serves as a model to create similar projects in the future, helping to lure Japanese and other foreign investors to the city and Vietnam as a whole.
In Dong Nai province, according to Masahiko Makata, CEO of Long Duc Investment Co., Ltd., Long Duc IP has just been approved by the relevant management agency to expand its area by an additional 299ha in the second phase.
The IP's first phase was put in operation in 2013 on more than 282ha space and until present its, almost all of this space has been leased out.
Industry experts believe that the trend of building specialised IPs and ICs to meet businesses' specific needs and to hail the anticipated rising wave of foreign investment into Vietnam will gain momentum in the time ahead.
As planned by Dong Nai management authorities, Long Hau IP aims to woo Japanese investors operating in mechanical, electric, electronic, high-grade materials, pharmaceuticals, school equipment, stationery, packaging, and interior decoration fittings, among others.
Also in Dong Nai province, local leaders recently decided to pilot two IC models catering mostly to agricultural processing projects.
Accordingly, the more than 77ha Long Giao IC in Cam My district will dedicate 50 per cent of its space to food and agricultural item processing, and Phu Tuc IC in Dinh Quan district envisages setting aside 60 per cent space for such projects.
For instance, in Binh Duong province Becamex IDC – one of Vietnam's largest real estate and infrastructure developers – has just proposed expediting a project on establishing a science and technology industrial park to attract both leading players, SMEs, and startups in key industries of high added value.
Nguyen Viet Long, deputy general director of Becamex IDC, unveiled that they are pushing up plans for the project for submission to authorised management agencies.
Simultaneously, they have also taken the initiative to work with investors in high-tech manufacturing and infrastructure developers from the Netherlands, Japan, and South Korea.
In Ho Chi Minh City, Ly Kim Chi – chairwoman of the Food and Foodstuff Association of Ho Chi Minh City (FFA) – said that the FFA has proposed the city leaders to invest in an IP tailored for businesses in food and foodstuff processing.
This IP project would cover 100ha and be located in District 12 or Binh Chanh district.
"This will help firms scale up production to supplement supply to domestic and export markets, and also helping to reduce the number of firms relocating to neighbouring provinces," said an FFA representative.