Dong Nai to have three more Industrial zones to avail of post-pandemic investment shift
Ngày:18/09/2020 02:28:15 CH
The southern province of Dong Nai is seeking the green light from the government to add new industrial zones (IZs) to Vietnam's IZ Development Planning in 2020 to tap into the post-pandemic investment shift.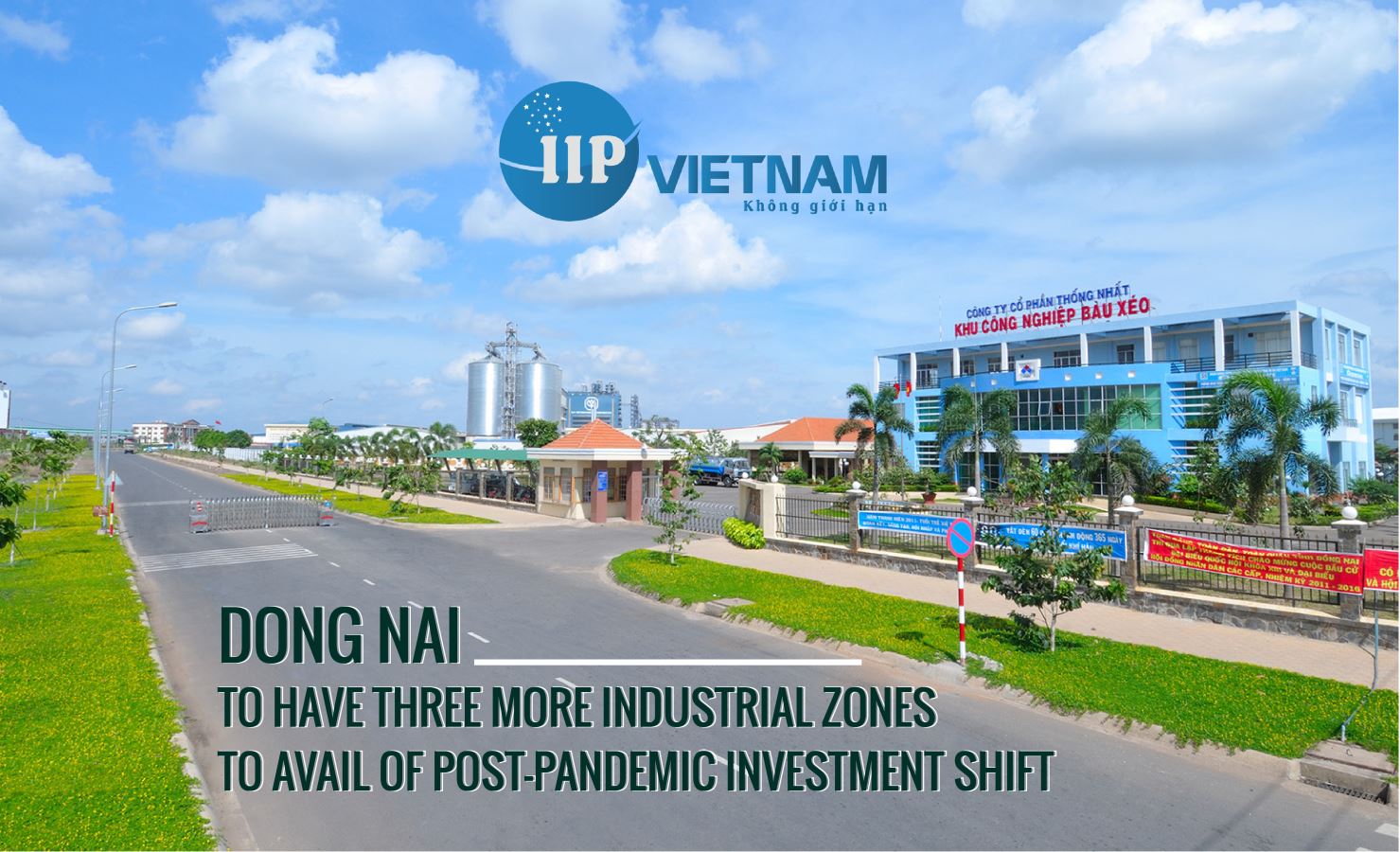 Dong Nai is now home to nearly 12,000 hectares of land space for IZ development, but the province sees ample potential in further IZs.
The recent proposal of the province to add three new IZs to Vietnam IZ Development Planning in 2020 would increase its total land space for IZ development to about 20,000ha.
Two of the proposed IZs would be in Long Thanh district and the remaining one in Cam My district. These districts have large land areas growing rubber trees (Cam My has about 13,000ha and Long Thanh about 3,000ha) which could house the new IZs.
If approved, the new IZs would be in close proximity to Long Thanh International Airport. 
According to Cao Tien Sy, director of Dong Nai IZ Management Authority, there is limited land space available for lease with most areas scattered across province-based IZs. Therefore, it would be rather difficult to accommodate the several foreign businesses planning to settle down in the province to lease about 8-10ha space to set up production factories.
Cao Tien Dung, Chairman of Dong Nai People's Committee, said that the province will be gearing its efforts towards building specialised, eco-friendly, and smart IZs.
The IZs will then be gradually upgraded with science, technology, and qualified human resources as the fundament while lowering investment into non-core industries that are land- and labour-intensive, or are doing harm to the environment.
Like Binh Duong, Dong Nai has emerged as a hub for industrial development. Prime Minister Nguyen Xuan Phuc has, thereby, mandated relevant ministries and agencies to consider approving additional land space, allowing Dong Nai to push up industrial growth.
"The new IZs would help Dong Nai expand land space to attract investment and prepare to hail the post-pandemic investment shift. Priority will be given to luring projects belonging to processing and supporting industries with deeper engagement into the global value chain," said Dung, adding that this is also the prerequisite enabling the province to successfully push back COVID-19 and spur economic development.
According to Dong Nai IZ Management Authority, of 31 operating IZs in the province, nearly 20 IZs have filled up their space with tenants. At remaining IZs, little vacant space is left while the land lease demand has been on steady rise.