Dong Soc Industrial Cluster – A new turning point helpings Vinh Phuc city to join the industrialization and modernization process of the country.
Ngày:05/06/2020 04:33:01 CH
Vinh Phuc is a city gathering many traffic hubs. Vinh Phuc is 50km far from Hanoi city center and less than 25km far from Noi Bai airport. Thanks to the advantages of geography and the rapid development of infrastructure system in recent years, Vinh Phuc has not only quickly became one of the cities with fast economic development speed but also a potential land for industrial real estate investors to pay attention to.

Dong Soc industrial clusters - the project considered as a turning point to help Vinh Tuong become an "industrial district" of the Country.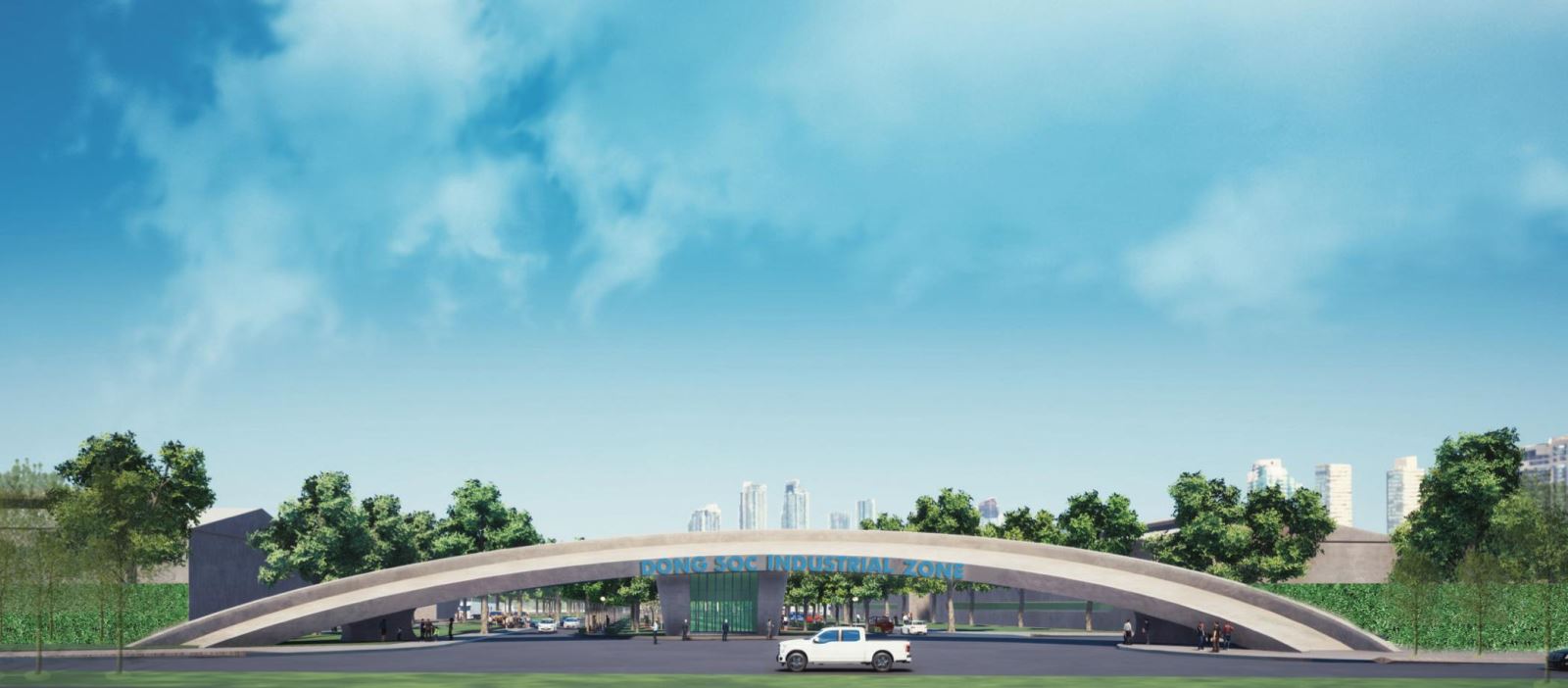 Dong Soc, Vinh Tuong, Vinh Phuc industrial cluster
Location:

- Side Northeast borders on the Phan River.
- Side Northwest borders on the 2C highway.
- The Southern borders on the agricultural land of Tu Trung town.
- The Eastern borders on the agricultural land of Van Xuan commune.
Dong Soc industrial cluster has been approved to expand to an area of ​​75 hectares, which is on the list projects in the 2017 land use plan of Vinh Tuong district, approved by the People's Committee of Vinh Phuc province, stated in the Decision. No. 2461 / QD-UBND dated September 8, 2017; in accordance with the provincial and district land use planning 2016-2020 and approved by the provincial People's Council.

This is a State project of land acquisition in Resolution No.194 / NQ-HDND dated December 22, 2015, by the Provincial People's Council, approved by the Government to allow the expansion and adjustment in Document No. 4074 / VPCP-CN on 4/5/2018.
Reasons why Dong Soc industrial cluster worth investing
- Sufficient infrastructure: Complete infrastructure system, fast licensing time, IC Management Board always pays attention to investors, always find ways to solve the problem satisfactorily and promptly. One remarkable advantage is the comparative advantage of Dong Soc IC compared to other ICs. This will help customers save time and start running the factory in the least amount of time.
- Investment environment: Vietnam always welcomes foreign investors. Provincial and district leaders and departments are open, friendly, willing to help and create favorable conditions for businesses to deploy investment quickly. Administrative procedures are simple, convenient and professional.
- Ability to meet the demand of large land lease: Dong Soc IC offers clean land with large areas, so it is possible to meet multi-industry production chains of large investors.
- Favorable natural environment: Vinh Tuong district is located in the tropical area with the shielding of two mountain ranges: Tam Dao range (northeast) and Ba Vi mountain range (west) so the climate is in Vinh Tuong is favorable with no threats from tornados, the average temperature is about 24 degrees Celsius. The average rainfall is 1,500 mm / year with an average number of rainy days is 133 days/year, not flooded.

- Perfect geology: Dong Soc IC is located in a stable geological area suitable for building factories and industrial parks.
- Abundant human resources: About 35% of the provincial population is concentrated around Dong Soc Industrial Zone (Vinh Tuong District, Vinh Yen City) with over 50% of the population is in the working age. Especially, there are many laborers working in industrial zones inside and outside the province because there are not enough big industrial factories in the area.
- Procedure "One-stop": Investors are maximized supported by the one-stop procedure, which is quick and economical.
- Supporting services:
+ Free legal consultancy;
+ Helping investors to get business registration certificate, investment certificate;
+ Getting land use right certificate;
+ And other relevant legal procedures ...
- Investment incentives: Exemption from land rent and other incentives in accordance with the Government's regulations.
- Transportation:
+ 50 minutes by car to Hanoi via Vinh Thinh Bridge
+ Satellite city of Hanoi capital in the future.
+ 35 minutes to Noi Bai International Airport.
+ Located on the new National Highway 2C.
+ Near Vinh Thinh port: 5km.
+ Near the financial, cultural and educational center.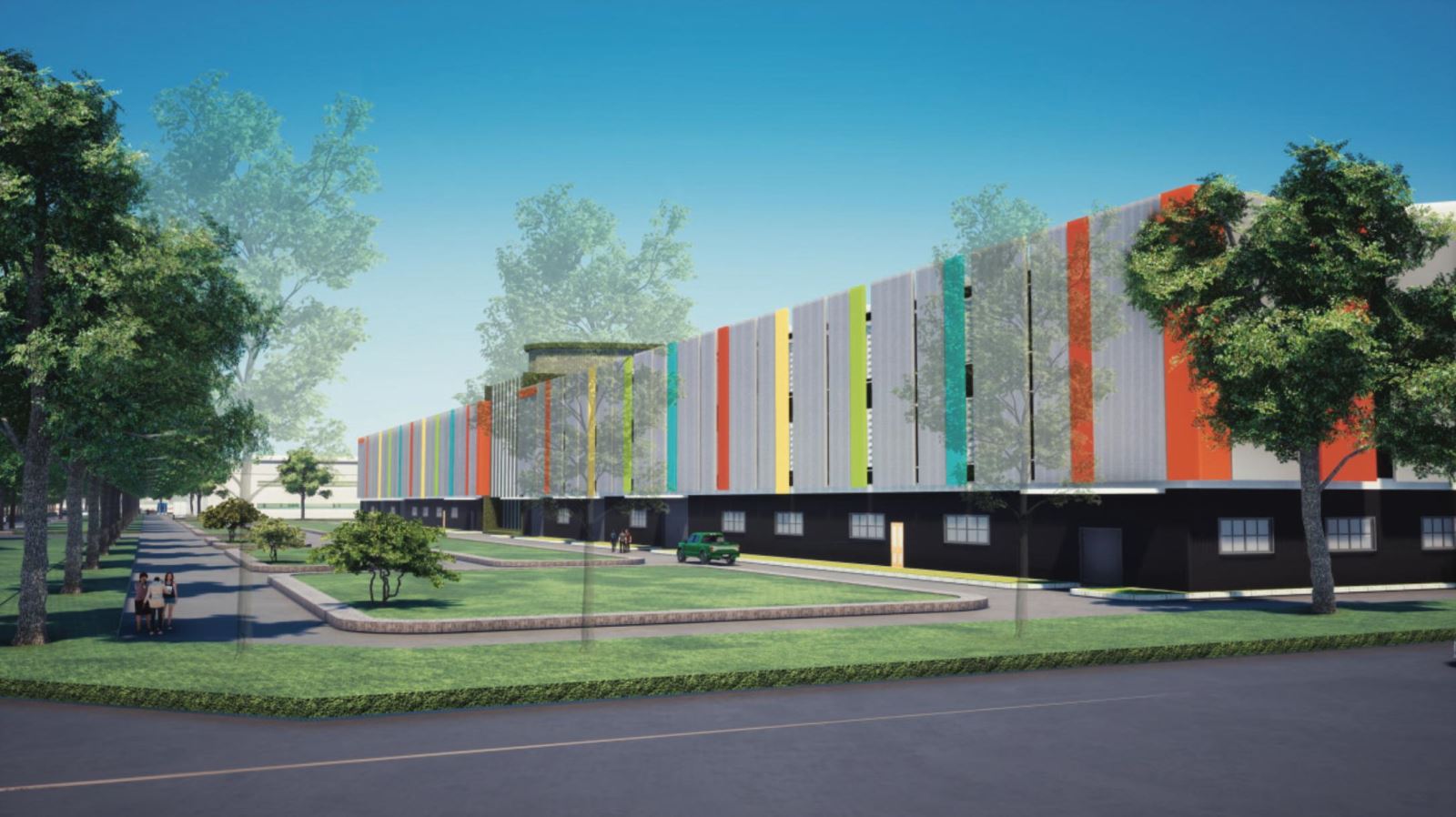 About the investor of Dong Soc IC:
The investor in of Dong Soc Industrial Cluster is Vinh Phuc Investment and Trading Co., Ltd. (VPCo) - a private enterprise, established in 2002, with current revenue of about VND 1,000 billion/year.
Main business lines: Commercial business; investment in the construction of civil and industrial infrastructure; real estate, hotel business; mechanical production…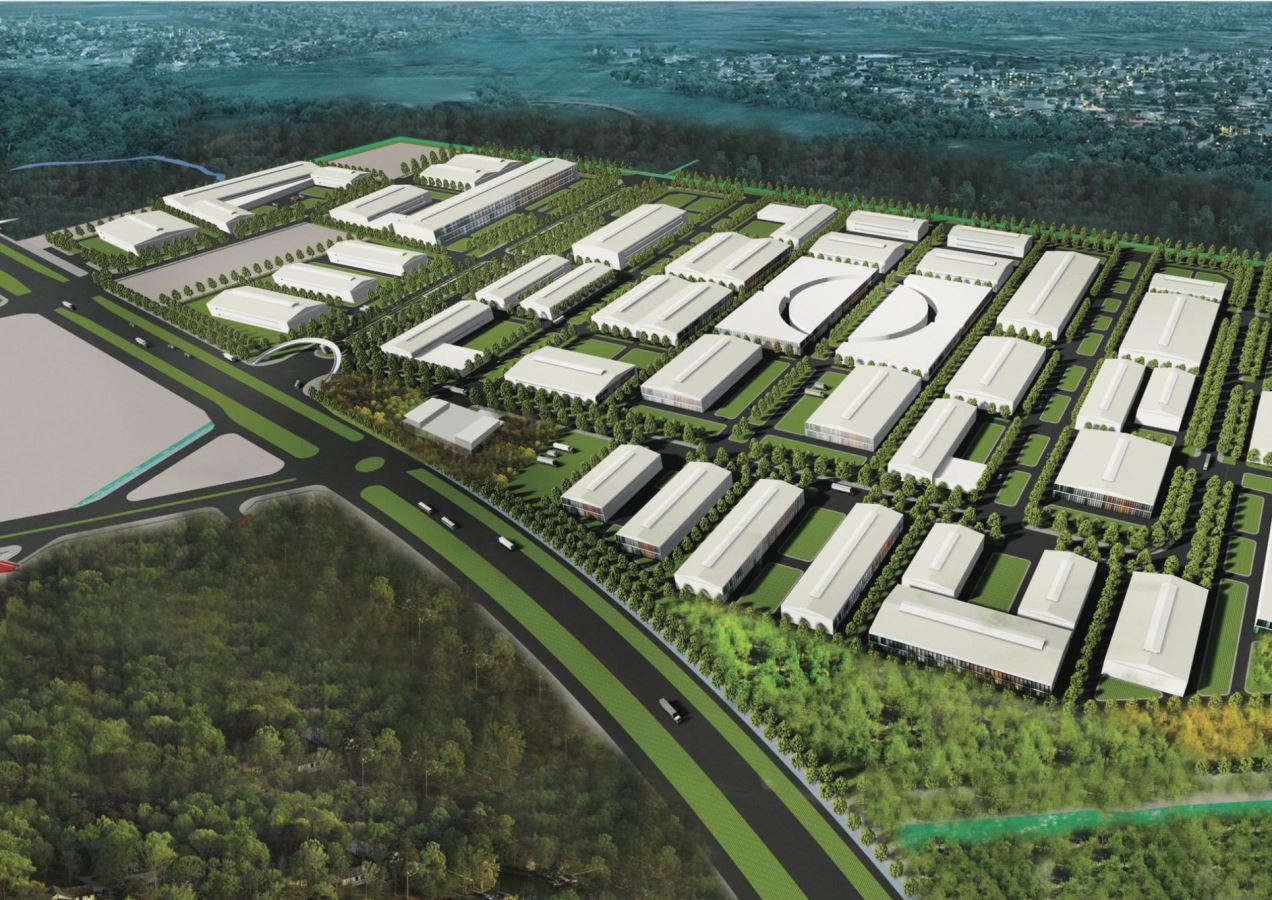 By the end of May 2020, IIP VIETNAM had a meeting with the investor of Dong Soc IC. After the meeting, the investor of Dong Soc IC assessed IIP VIETNAM as a reputable and transparent industrial real estate portal with preeminent solutions to support the development of the public real estate industry. Vietnamese enterprises officially decided to sign a strategic cooperation contract with IIP VIETNAM.

Accordingly, domestic and foreign investors wishing to promote investment in Vinh Phuc province, please contact:

Hotline: 1900888858 or Email: info@iipvietnam.com.