HOA PHU INDUSTRIAL ZONE, BAC GIANG- THE DESTINATION OF SUCCESS
Ngày:18/06/2020 03:17:22 CH
Hoa Phu Bac Giang Industrial Park is a prominent project with synchronization and modernization in the infrastructure system- an ideal environment to attract investment capital from domestic and foreign businesses.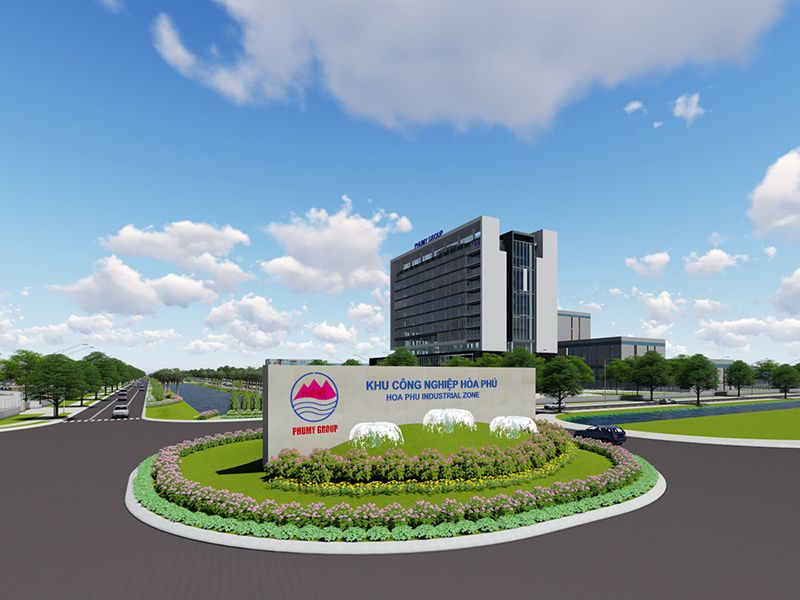 Overview of Hoa Phu Bac Giang industrial park
Hoa Phu industrial park possesses an area of ​​over 400 ha in Hiep Hoa district, Bac Giang province, with phase 1 of 207 ha and phase 2 of 200 ha.
Hoa Phu Industrial Park has a favorable position, in the center of the Northern Delta, the gateway for trade between regions throughout the country. Located close to provincial road 295, near Song Cau, Hoa Phu Industrial Park is a traffic connection point of Highway 18 and Cau river. It is 35km far from Bac Giang city, 45 km from Hanoi, 20 km from Noi Bai international airport, 110 km from Hai Phong port and 150 km from Lang Son border gate.
The industrial park is built with a synchronous, modern and civilized technical infrastructure system, which includes the main items such as roads, power supply systems, water supply and drainage, production plants, warehouses, harbors, operating centers, sewage treatment plants.
With a large area of ​​clean land, Hoa Phu Industrial Park is able to meet the needs of large land lease suitable for the multi-industry production of large investors.
Additional services such as: Free legal advice; Support for obtaining Business Registration Certificate, Investment Certificate; Applying for land use right certificate; Support other relevant legal procedures ...
In addition to the advantages of geographical location, transportation connection, development infrastructure, investment costs in Hoa Phu Industrial Park are competitive, Hoa Phu Industrial Park has also planned housing for workers working in the Industrial Park with a total area of ​​nearly 8 hectares located next to the Industrial Park to create a stable accommodation for workers.
Industrial Park Phu My Group Joint Stock Company - PHUMY GROUP was established in 2001, formerly known as Infrastructure and Industrial Development Company Limited.
Phu My Group currently operates mainly in the fields of construction investment and business infrastructure of industrial parks, construction works ...
Over nearly 20 years of construction and development, Phu My Group is known as one of the leading brands in the field of industrial and urban real estate development in Vietnam.
Contributions of Hoa Phu Bac Giang Industrial Park Hoa Phu Bac Giang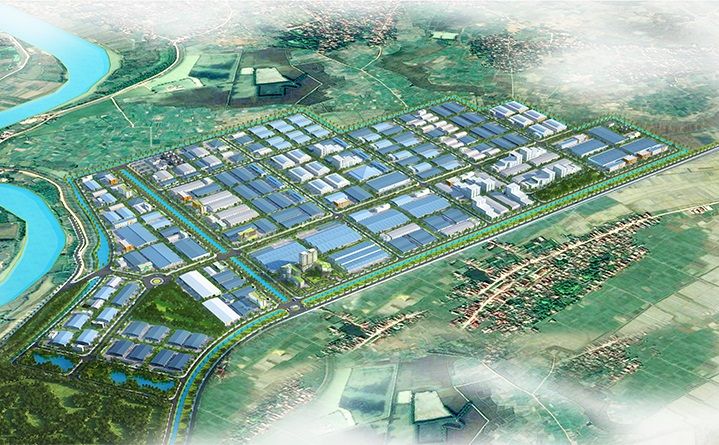 Industrial Park has contributed to promoting the economy of Hiep Hoa district in particular and Bac Giang province in general.
In addition, the Industrial Park promotes the construction of technical infrastructure, applies modern scientific and technical advances and advanced management into production, accelerates the process of industrialization and modernization of the province.

Hoa Phu Industrial Park has created jobs, income and a stable environment for local workers, shifting labor structure, gradually increasing the proportion of industrial production.
Hoa Phu Bac Giang Industrial Park is an increasingly expanding project, with many potential developments, creating employment opportunities for many people, contributing to the development of the province's economy.
With favorable conditions and attractive investment incentives, Hoa Phu Industrial Park hopes to attract more investors, creating a favorable environment for production and business activities in the Industrial Zone.