LONG AN INDUSTRIAL REAL ESTATE - INVESTMENT HIGHLIGHT IN THE PERIOD OF 2020 - 2025
Ngày:23/07/2020 05:26:50 CH
In the context of the general difficulties of the real estate market, the segment of industrial real estate recorded positive and vibrant signals. A series of industrial park projects in provinces across the country were started immediately after the social isolation. Notably, Long An - a promised land with positive improvements in the investment environment and technical infrastructure to wait for the wave of shifting and expanding production of foreign investors.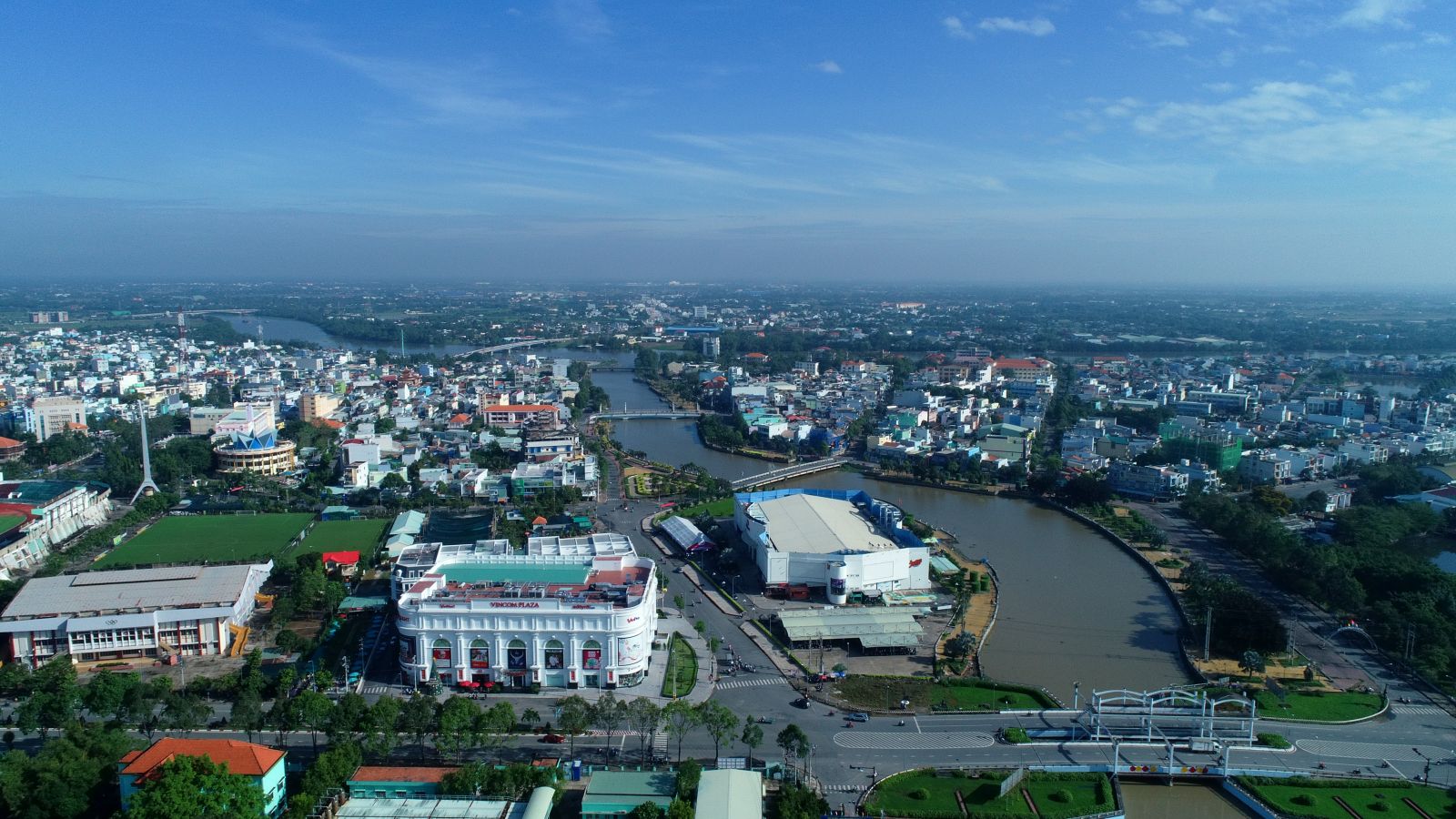 In addition, according to IIP VIETNAM's large land fund, the land price is still quite low, synchronous transportation infrastructure as well as the construction of social housing for workers ... are outstanding advantages. That helps the Long An real estate market become a "hot spot" to attract investors, especially for industrial real estate. The following article IIP VIETNAM will clarify why Long An industrial real estate is a bright spot to attract investment in the period of 2020 - 2025.
GEOGRAPHICAL LOCATION
Long An is one of 13 provinces and cities in the Mekong Delta, an important position in economic and cultural exchanges with the eastern and southwestern provinces. Long An Province has a border of 133 km long with the Kingdom of Cambodia with Binh Hiep International Border Gate (Moc Hoa District) and My Quy Tay National Border Gate (Duc Hue District). Long An is located adjacent to Ho Chi Minh City, sharing the same border with Ho Chi Minh City including national highways 1A and 50, 40km from Ho Chi Minh City center, 45km from Tan Son Nhat International Airport, 40km from Cat Lai port, Saigon port is 45km, Hiep Phuoc port is 30km and Bourbon port is 18km. In the future, the completed Ben Luc - Long Thanh highway will connect Long An with Long Thanh international airport (Dong Nai province) with a distance of 80km.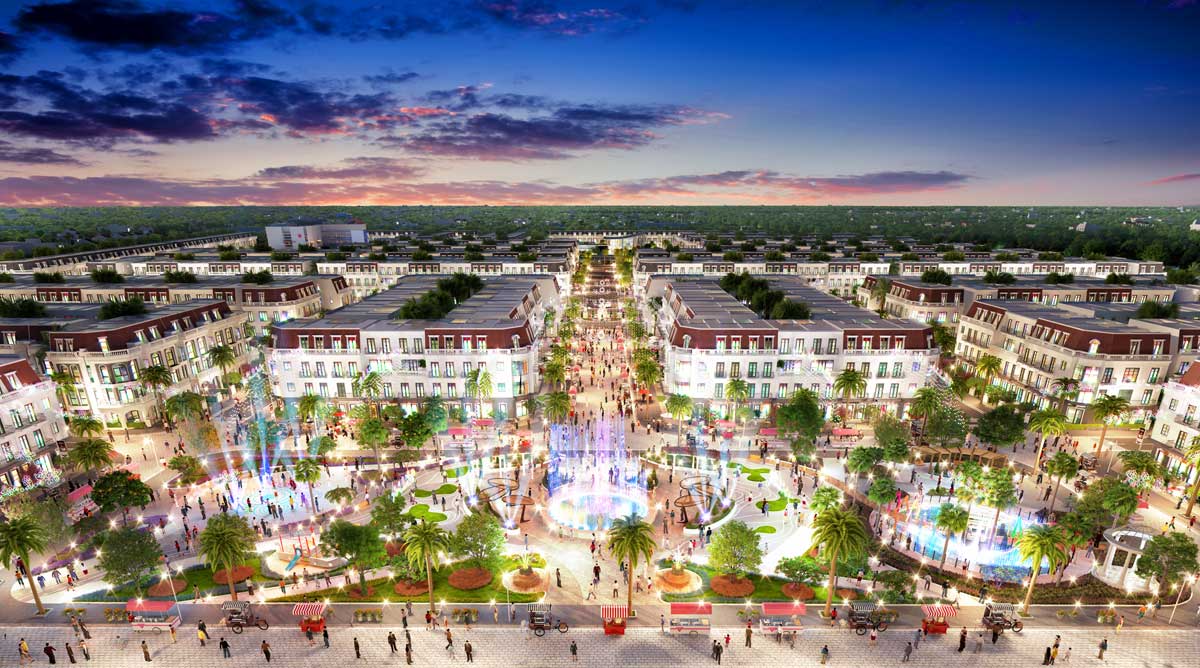 According to the evaluation of IIP VIETNAM with a favorable geographical position comparable to that of developed industrial provinces such as Binh Duong and Dong Nai, there is a large amount of clean land fund, which can be planned for industrial parks according to separate standards, ground price is much lower than Binh Duong and Dong Nai; Long An promises to be a golden land for industrial real estate investors.
INFRASTRUCTURE
Grasping the advantages of geography, in the past few years, Long An province has been focusing on completing infrastructure to promote industrial development, taking industry as a driving force for development. Currently, infrastructure, especially the transport system of the province is being invested completely, synchronously and brings high economic efficiency.
Regarding infrastructure, Long An has completed many important infrastructure plans for the period to 2020, with a vision to 2030. Specifically, Long An has completed the expansion and upgrading of National Highway 1A and the national Highway 50, Highway 62; National road N2 connecting Cu Chi to Dong Thap Muoi area is going to be put into operation; National highway N1 is also preparing to invest in construction.
ADVANTAGES WHEN INVESTING IN LONG AN INDUSTRIAL PARKS
- Tax exemption for 2 years, 50% reduction of export tax for 4 years when investing in industrial parks (applicable to all industrial parks) in Long An province.
- Tax exemption for the first 4 years, 50% reduction of export tax for 9 years for projects in the field of special investment incentives.
- Other preferences: Import tax exemption for imported goods.
ABUNDANT LABOR FORCE
Recently, with the rapid population growth in Ho Chi Minh City, and the high price of land, people in this city tend to move to the surrounding provinces such as Dong Nai and Binh. Duong ... and especially Long An to live and work.
With the advantage that the locality is located in the golden triangle area to welcome the trend of population relaxation in Ho Chi Minh City, possessing the advantage of a large land fund, a relatively low land price, along with the strong development of allocated infrastructure. pine has helped Long An become a "magnet" that attracts human resources from localities all over the country to settle for business. This is an important premise to promote industrial zones and industrial clusters in the province development.
SOCIAL HOUSING WORKS FOR WORKERS
In recent years, Long An province has implemented many models of cultural workers' accommodation area, aiming at a green, clean, beautiful life, order and security, not social evils. The boarding houses in this model have green parks, exercise places, spacious internal roads, places for children to play, etc. to bring a better life for workers.
Ben Luc district was the first place where the model of cultural worker inn appeared, then spread to other districts in Long An province. Three years ago, according to a survey in Ben Luc district, there were 1,154 establishments with 16,704 rooms for rent and over 32 thousand workers working for hire. Through factual records, most of the inns are lacking places for cultural activities and entertainment; electricity and water prices are higher than the regulations; unsanitary environment, risk of disease outbreak, potential social evils, affecting security and order ...
By the beginning of 2020, the set of criteria has been more fully and practically revised by Long An Province with specific regulations such as: Minimum area of ​​12m2 / room (excluding built-up walls and mezzanines), area the minimum average use for tenants is 5m2 / person; minimum height of 2.7m; doors with a width of 0.75 m or more. Each room has a kitchen, bathroom and toilet to ensure clean. Besides, there are criteria for security and order, there are self-managed workers' teams, security cameras and no social evils; The campus must have green, clean and beautiful trees; The spiritual life for workers was basically met ...
The investment in infrastructure, along with attractive policies to attract investment in the province, with abundant labor force and policies to support the construction of housing for workers are "Launch pad" helps the economy of Long An "break through" and rise strongly. In particular, the biggest benefit is the industrial real estate industry, making Long An a hot spot to attract investment in the period of 2020 - 2025.