IIP VIETNAM PROMOTED INDUSTRIAL REAL ESTATE 4.0
Ngày:29/06/2020 10:04:28 SA
The 4th industrial revolution is creeping into every sector of the economy, including industrial real estate. This judgment stems from the reason that Vietnam's current cell phone density has reached 84%, meaning that 84% of the population has access to the Internet via mobile phones. Hundreds of thousands of Vietnamese are shopping online and, although not large, this proportion will continue to increase, affecting the industrial real estate market.
The online opening sessions in real estate have achieved many outstanding results compared to many years ago. 50-70% of customers decide to buy real estate through emotional technology platforms and applications. Vietnamese customers can get more information, they have become smarter investors and consumers. Investors know how to analyze and evaluate and make decisions based on persuasive data, not simply a promise, brand or crowd effect. Therefore, project developers or industrial real estate business investors must also upgrade themselves to meet the needs and behavior of customers.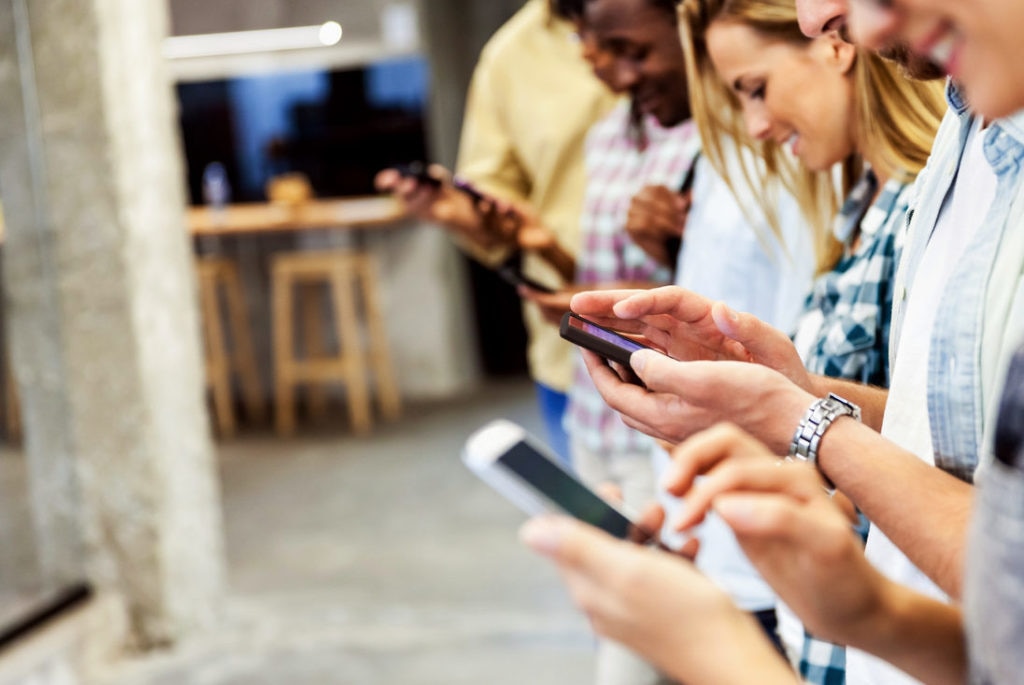 With IIP VIETNAM, the key is IIPSTECH core technology platform.
In order to provide the most comprehensive support for industrial real estate business activities, IIP VIETNAM and its affiliates, including IIPSTECH, have focused on expanding the field of research and market launch. The breakthrough idea has never been on the Vietnamese market, stringing all business activities with technology 4.0 by well-trained engineers from the most developed countries in the world, including but not limited to: Introducing and promoting products online; Online meeting; Call; Message; Group; Internal social networks, corporate governance areas, products and services, all are managed and implemented on smart devices via enterprise Web / App 4.0.
A simple understanding is that each unit will have its own miniature society and be integrated on a Web / App 4.0. Not only that, Customers using this application also have full ownership of invaluable data such as user information, potential customer information using the Web / App of the unit, and easy to integrate. merge data to another related application.
Or another example of IIPSTECH core industrial real estate projects is that it allows industrial property investment promoters to have a realistic image of the Industrial Park / Industrial Cluster. Investors only need to build a virtual space environment with integrated equipment to be able to organize project tours at any project locations across the country, even abroad.

In addition, the application of technology of the industrial real estate business helps the Investor to manage, operate and develop the project in a smarter way. At the same time, it enhances the ability of market information transparency, when all investor information is transparent and displayed on the website for customers to verify and compare. This is essential in the context of the market facing the problem of a lack of clear information about projects
All customer information is strictly confidential on IIP VIETNAM system

All information about industrial real estate posted to IIP VIETNAM's database is verified, censored strictly by filter mechanism to ensure the owner and the legal side, then automatically encrypted and posted on the website. The user accounts participating in the system are also encrypted and maximize security. Transactions, arising problems are transparent and notified to all accounts in the system Since then, we have built an automated model of information, verification, transparency, cannot be modified, cannot be faked and cannot be erased. Therefore, an industrial real estate environment where investors meet directly with customers will be built and developed sustainably.
In addition to the features of IIPSTECH core technology, the core technology platforms of the 4.0 revolution are also integrated at IIP VIETNAM such as AI, Bigdata to bring users new and optimal experiences, to help exploit more information, recognize market trends, make comparisons, objectively evaluate and receive support 24/7. Besides, online payment methods will also be integrated directly on the Website and APP IIP VIETNAM. Customers can make industrial real estate transactions on computers or phones at home.