Industrial property prices bolster in anticipation of foreign giants
Ngày:22/09/2020 10:23:26 SA
With Vietnam in exceedingly high demand among foreign investors, industrial property developers can afford to raise prices and expand scale.
At the Industrial Property Forum on June 19 in Hanoi, Pham Minh Phuong, director of Hai Duong Industrial Zones Management Board, said that industrial property in Vietnam has become "hotter" thanks to free trade agreements like the Comprehensive and Progressive Agreement for Trans-Pacific Partnership (CPTPP) and the EU-Vietnam Free Trade Agreement (EVFTA). Most industrial zones are of a small scale, so large land areas need to be cleared for lease in the time coming.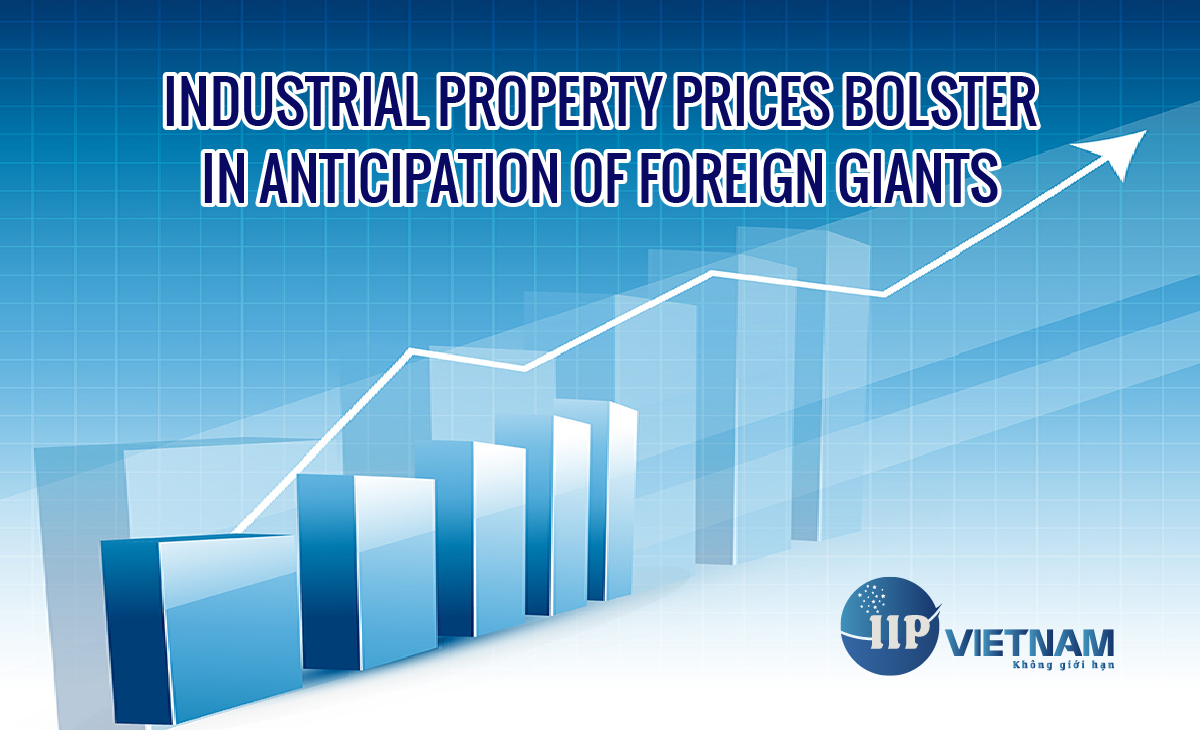 "Vietnam's industrial property sector is preparing to welcome giants. This is a chance for industrial property developers to prepare and build to become the best destination for investment," said Phuong.
He also highlighted that industrial property is different from housing because developers have to pour a great deal of funds into infrastructure, factories, while returns trickle in slowly and operators are hard-pressed to fill up their properties quickly to start generating revenue.
In order to overcome this challenge, policies related to industrial property should be changed to select businesses that have enough financial capacity to implement clearance very quickly to be able to seize the most opportunities coming Vietnam's way.
Meanwhile, Tran Quoc Trung, vice director general of the Ministry of Planning and Investment's Department of Economic Zones Management said that in addition to increasing the number and improving the scale, industrial zones should be developed sustainably in parallel with promoting the strength of their locality, boosting linkages among regions and clusters.
Trung highlighted the role of key industrial zones, which are leading the development of the industry. Besides, it is necessary to develop small- and medium-sized economic zones in rural and mountainous areas to reduce pressure on transportation, urban, environment, and social infrastructure, as well as narrow the socio-economic development gap between urban and rural areas. "However, the efficiency of land usage must be good, and economic zones should not be built on highly productive agricultural land," said Trung.
Especially, economic zones should be developed in-depth to enhance quality and performance by technology, improving added value, diversifying co-operation and investment methods, and encouraging the private sector to build and develop economic zones.
In order to realise these things, Trung said that they need to perfect the legal framework related to economic zones, innovate management, and apply new economic zone models.
Notably, KTG Industrial, a subsidiary of Khai Toan Group (KTG), was highly praised at the forum for its new type of factory which was born through the integration of ready-built factories, warehouses, and 4.0 technology, creating a digital convergence among industry, business, functionality, and process.
"The 4.0 ecosystem in KTG's industrial property includes imaging technology, facilities, services, and management to improve performance and protect the environment that meets all the targets that authorities highlight and go toward, as well as suit the current context of the pandemic," Dang Trong Duc said.
However, the price of industrial property is said to be rising high. "They are offering up to $150 per square metre while $100 was deemed expensive before," Do Nhat Hoang, director general of the Ministry of Planning and Investment's Foreign Investment Agency said, forecasting that this will affect occupancy rates at industrial zones. Hoang also highlighted the need to prepare enough land supply at an affordable price to welcome overseas giants.
Pham Minh Phuong from Hai Duong Industrial Zones said that industrial zones need to complete a long and complicated process to extend area or add new industrial zones to the master plans, including three submissions to the prime minister and four rounds of collecting comments from ministries and agencies. This process takes one or two years at least.
As of the end of May, 2020, there were 561 economic zones based on a total of 201,000ha, equivalent to 0.6 per cent of the country's total area. Of this, 374 economic zones were built on 114,400ha and 259 ones were under construction or in the land clearance stage on 86,600ha.