Investor will be able to visit Nam Dinh Vu Industrial Park by Virtual reality technology
Ngày:24/09/2020 11:49:00 SA
With the COVID-19 pandemic still at large, in order to assist foreign investors to view the industrial park from a distance, the landlord of Nam Dinh Vu IP has introduced a new approach using virtual reality technology.
Since the beginning of the year, the economies of the world as well as Vietnam have been facing many challenges due to the negative impacts of COVID-19, arresting global GDP growth. Transactions and worldwide trade were interrupted. International investment and trade promotion activities have also been intensely affected.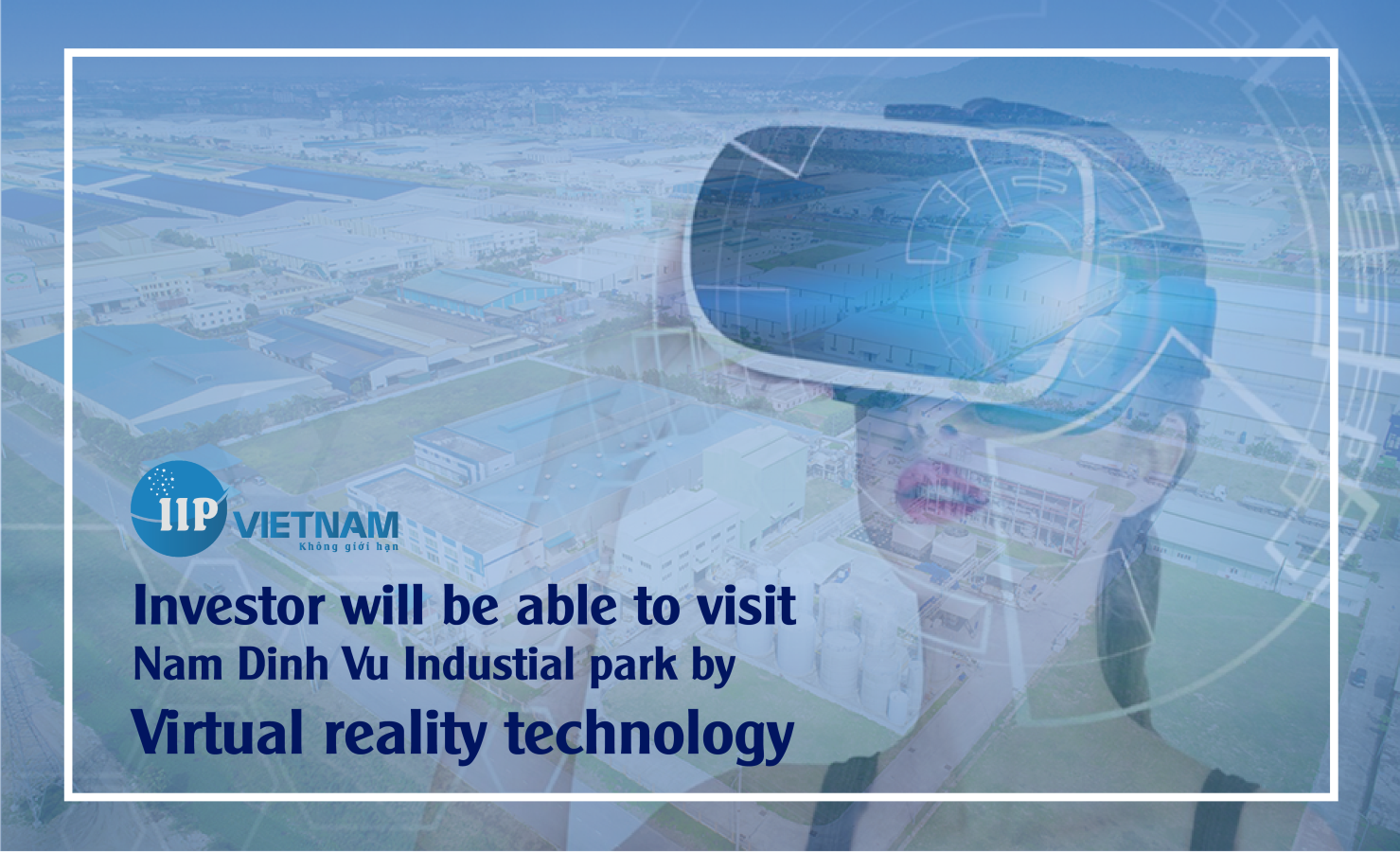 Nguyen Thanh Phuong, general director of Sao Do Group – the owner of Nam Dinh Vu Industrial Park (IP), shared that all overseas investment promotion activities of the group had to be stopped. "We cannot go abroad and foreign investors also cannot come over to study and view the IP and experience our facilities and services. We had to restrict all of our activities to emails or other online channels."
Currently, Sao Do Group is pushing the completion of the infrastructure of Nam Dinh Vu IP Phase II which is expected to be handed over to investors by the fourth quarter of 2020. The first phase is already 85 per cent occupied, offering synchronous utilities and services for investors. Consiting of four functional subzones: industrial zone, oil and gas jetty, as well as seaport and logistics area, all supplementing each other. It forms a perfect business environment which facilitates project implementation and the sustainable operation of domestic and foreign investors.
At the second Industrial Real Estate Forum 2020 co-organised by the Vietnam Real Estate Association, many experts noted that the global trend of investors exiting China brought to Vietnam countless opportunities that are enhanced by adequate epidemic control, abundant human resources, competitive prices, and the benefits of the EU-Vietnam Free Trade Agreement (EVFTA).
"We are ready to welcome investors moving out of China and investors benefiting from the FTAs that Vietnam has recently joined," commented Phuong.
However, these great opportunities are being slowed down by the COVID-19 epidemic as investors are unable to conduct surveys at potential industrial zones in Vietnam, or the IPs cannot proceed with investment promotion events abroad.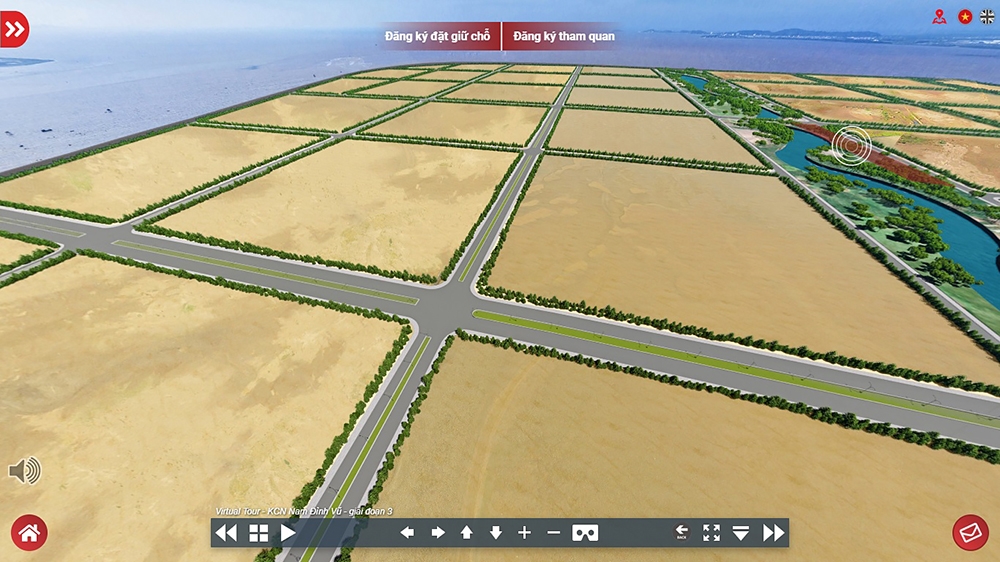 To overcome this situation, Sao Do Group is applying a virtual reality (VR) application so that customers can visit and evaluate the project without physically visiting the site. This technology offers pioneering and modern technology, including 360-degree panorama photos, 360-degree sample house viewing services, VR services, and VT, among others. Images of the IP and its utilities are reproduced in virtual 3D space.
"The VR experience allows our partners to obeserve the entire space without being obscured or obstructed by an object or angle, creating the feeling of going into the reality of a project. Using this application will bring customers advanced experiences and a vivid visualisation of the project," Phuong shared.
Beside helping potential customers experience Nam Dinh Vu IP, Sao Do Group continues to assist customers in the implementation of investment procedures in Vietnam. The completion of documents is supported by the use of electronic signatures.