New chances for industrial real estate in the south
Ngày:29/06/2020 04:23:52 CH
Although industrial real estate is limited due to the obstruction of connections with domestic and foreign investors during the Covid-19 epidemic, compared to other countries in the region, the following figures have confirmed the possibility of high resistance of the Vietnamese market. According to the General Statistics Office, in the first 5 months of 2020, the total FDI capital into Vietnam reached about US $ 14 billion, down 17% from the same period last year.
In the first 5 months, real FDI was estimated at 6.7 billion USD, down 8.2% compared to the same period last year. In which, the production and distribution of electricity, gas, hot water, steam and air-conditioners have been granted the largest foreign investment with a registered capital of up to 4 billion USD, accounting for 53.8%. Total newly registered capital. The processing and manufacturing industry reached 2.8 billion USD, accounting for 37%, the remaining industries reached about 686 million USD, accounting for 9.2% ...
Of which, the top 3 positions in FDI attraction in the first 5 months of the year belong to Southern provinces. Specifically, Bac Lieu leads the way with 4 billion USD, followed by Ba Ria - Vung Tau, attracting nearly 2 billion USD and ranked 3rd is Ho Chi Minh City, attracting over 1.6 billion USD.
According to Ms. Le Thi Huynh Mai, Director of Ho Chi Minh City Department of Planning and Investment, in the first 5 months, the city had 450 foreign investment projects granted new investment registration certificates, with total investment capital registration is over 248 million USD.
In addition, the City has 80 projects licensed from previous years to adjust investment capital with the additional capital of 122 million USD. The city also approved 1,923 cases of foreign investors carrying out procedures for contributing capital, buying shares, buying back capital contribution of domestic enterprises, totaling 1.23 billion USD.
According to some industry experts, the total foreign investment capital in the first 5 months of the year tended to decrease, but the main reason was due to the general effect of the Covid-19 pandemic, while Vietnam was still considered a good land for high-quality FDI inflows from the trend of shifting production from China, especially in the southern provinces. In Long An, data from the Foreign Investment Agency show that in the first 4 months of the year In 2020, the province has 41 newly granted FDI projects with a registered capital of 162 million USD, bringing the total registered capital here to 362.3 million USD. Accumulating valid projects as of the end of April 2020, Long An has more than 1,200 projects, total registered investment capital is about 8.2 billion USD.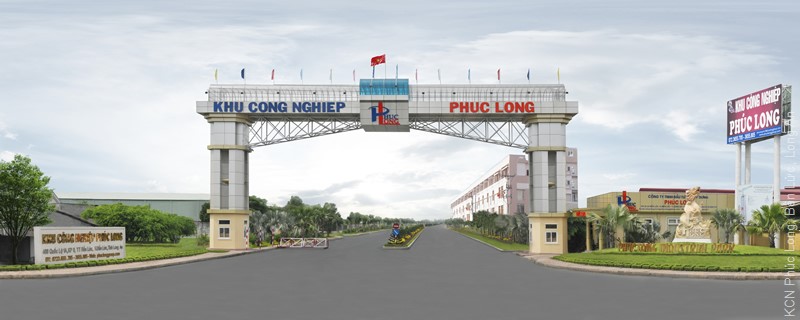 This movement has started in 2019 and has been intensified since early 2020, especially after the outbreak of the Covid-19 pandemic. Many large corporations such as Apple, Google, Foxconn, Panasonic, Mitsubishi ... have targeted Vietnam as their destination.
Industrial real estate market is ready to welcome "big companies"

To take advantage of the "thousand years" opportunity to have a "real estate market in the south of the country immediately prepares plans to attract the maximum factory movement from China and all over the world. The land fund has been expanded, investment incentive policies and plans have been thoroughly implemented.

Specifically, on June 4, the Prime Minister decided to approve the investment of Ledana Industrial Park with a scale of 424.54 ha, a total investment of VND 1,200 billion will be built in Loc Ninh district, Binh Phuoc province.
Earlier, on May 17, the Viet Phat Industrial Park project, with a scale of up to 1,800 ha in Long An, was started. Of which, 1,200 ha is for industrial use and the remaining is for urban development. Also in Long An province, the construction of Duc Hoa III - SLICO with the scale of over 195ha was also started.
In Binh Duong, Becamex IDC and its partners, including VSIP (a joint venture with Sembcorp Group - Singapore), BW Industrial Development Joint Stock Company, have fully prepared the infrastructure with nearly 4,000 ha of industrial parkland, as well as 20 hectares of ready-built factories for new investors.
Not only developing industrial zones, but the investors of industrial parks also focus on industrial ecosystems, with associated service urban areas, inter-provincial and inter-provincial transport infrastructure connected to ports, sea, the nearest airport. Even soft infrastructure such as social housing for workers, site clearance compensation, assistance to people in accessing services, changing careers for people, cultural and sports infrastructure, health care are strongly implemented in industrial zones. This represents a new turning point for the southern industrial real estate market.
Leading enterprise in promoting industrial real estate investment in Vietnam
The poor quality information floating on social networking sites makes it difficult for investors. Moreover, foreign investors may encounter obstacles in the signing process between the two parties as well as legal procedures in the process of completing investment, construction and business procedures in the future. In order to go to the stage of selecting and contacting a final IP / IC Investor, foreign investors need to spend a lot of time and effort to conduct market research, price surveys, and research on the first environment. investment, infrastructure, climatic conditions in each region as well as the specialized legal system in Vietnam.