QUANG NINH RECEIVED A FABRIC PRODUCTION PROJECT OF VND 4,979.78 BILLION
Ngày:22/07/2020 10:20:32 SA
Inside the industrial zones and economic zones of Quang Ninh province, there are currently 245 valid off-budget investment projects, including infrastructure business and investment projects, in which there are 67 FDI projects and 178 domestic projects with total investment capital of over USD 2.8 billion and over VND 47,880 billion, respectively.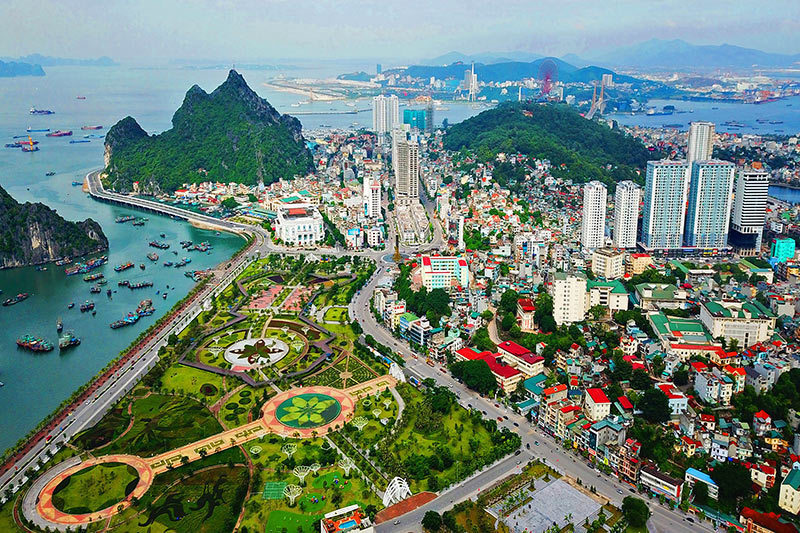 According to information from Quang Ninh Economic Zone Authority, at the end of May 2020, the Board of Economic Zone Management issued the Investment Registration Certificate to Texhong Knitting Company Limited (Hong Kong) to implement the Knitting Factory project at Texhong Industrial Park - Hai Ha. Total project investment is: 4,979.78 billion VND, equivalent: 214,0 million USD. The project needs to employ more than 2,700 employees. The project is implemented on a land area of ​​more than 249,900 m2, with the goal of producing knitted fabrics (under code 1391 (VSIC) - Producing knitted, crocheted and other non-woven fabrics).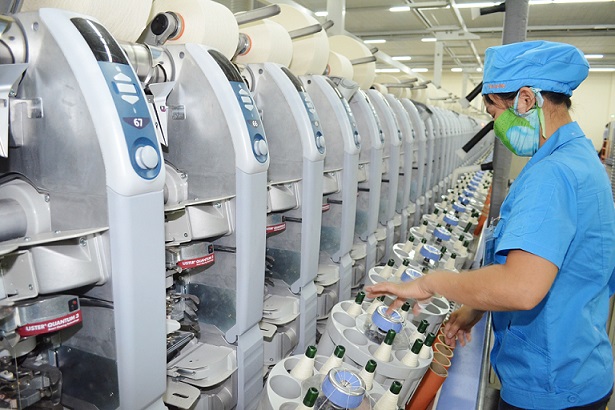 The total design capacity of the project is 82,500 tons (equivalent to 375.0 million m2) dyed knitted fabric / year. In particular, Phase 1 provides about 33,000 tons (equivalent to 150.0 million m2) dyed knitted fabric / year; Phase 2 provides about 49,500 tons (equivalent to 225.0 million m2) of dyed knitted fabric / year.
It is expected that after 28 months from the date of issuance of the investment certificate to the end of 2021, the first phase of the project will go into operation, while the second phase will be completed and put into operation after that. 20 months.
The representative of Quang Ninh Economic Zone Authority said that the investor is Texhong Knitting Co., Ltd., belonging to Texhong Group - one of Quang Ninh's strategic investors. This investor has invested in two textile projects, Texhong Hai Yen and Texhong Ngan Ha in Quang Ninh, with a total scale of 800,000 spindles / year, total production capacity of about 400 tons / year with 1,200 textile machines. Both projects have been put into operation.
Texhong Group is also the investor of infrastructure construction and business project of Texhong Hai Ha Industrial Park (phase I - scale of 660 ha) in Hai Ha Port Industrial Park (Mong Cai, Quang Ninh). The project was granted an investment certificate by the end of April 2014, with a total registered capital of 4,520.12 billion VND (215 million USD).
According to the design, Texhong Hai Ha Industrial Park is built in the direction of developing the chain of textile industry and auxiliary industries, meeting the market demand and requirements of the Trans-Thai Partnership Agreement. Binh Duong (TPP)
At the commencement of the project in late 2014, Mr. Hong Tian Zhu, Chairman of Texhong Group, said: The Group expects to invest in the entire Texhong Hai Ha Industrial Park project covering over 3,000 hectares, divided into 3 stages, with full spinning, weaving, dyeing factory. The product of the previous stage is the original of the later stage. Up to now, Texhong Hai Ha Industrial Park has only been granted investment license with scale of 660ha and is in the process of filling.
With the support, the province has actively participated in attracting investment, solving difficulties, the situation of production and business activities of enterprises in industrial zones and provincial economic zones has been maintained stably and grown. In the future, Quang Ninh always welcomes domestic and international investment projects, Quang Ninh province will create favorable conditions for businesses and investors to come to IZs, EZs to research and seek investment opportunities.