TESA INVESTED 55 MILLIONS EURO TO BUILD A FACTORY IN INVIETNAM - POSITIVE OUTLOOK FOR FDI RECOVERY
Ngày:10/06/2020 09:57:04 SA
Tesa has recently made a public announcement that it will invest 55 million euros in a tape adhesive plant in Vietnam, making it the 15th production site that Tesa operates worldwide beside large plants in Germany (Hamburg, Offenburg), Italy, the USA, and China.
The new facility will be located on a 70,000-square-meter site in DEEP C Industrial Zones, an industrial park cluster in the port city of Haiphong in Northern Vietnam. Production will start in 2023 with approximately 140 employees in the first phase.
In Germany, Tesa is one of the most influential brand-names in the production of high-tech tape for electronics and automotive industries. "The new plant in Vietnam creates the necessary capacity to ensure our growth targets in the largest and fastest-growing region," explains Stefan Schmidt, head of Tesa Supply Network, responsible for purchasing, logistics, and production at Tesa worldwide.
Why Vietnam?
"Time-to-market is especially important to us. Access to markets, fast and flexible delivery to customers, and the development of local raw materials are important factors in international competition," says Stefan. Vietnam offers Tesa the best opportunities to shorten the way to customers and suppliers in Southeast Asia and China. Plus, a growing number of important customers in automotive and electronics are relocating to Vietnam.
"Location has always been one of the most unique selling points of Vietnam when it comes to attracting FDI. Specifically, the port city of Haiphong has been on the radar of investors thanks to its massive upgrade of infrastructure in recent years," said Koen Soenens, General Sales & Marketing Director at DEEP C Industrial Zones.
Being the world's 15th populous country with over 96 million people at an average age of 31.7 years old, Vietnam is young and suitable for mass production. Notably, a significant number of new engineering, manufacturing, and construction graduates are produced each year in Vietnam.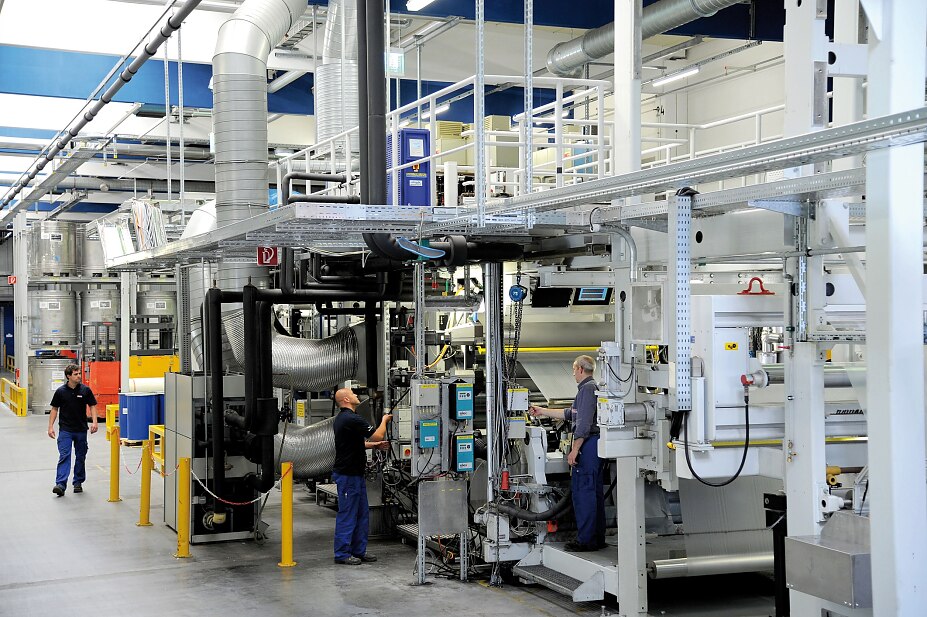 Positive outlook for FDI recovery
The International Monetary Fund, in a report published in April, expected Vietnam to be one of a few countries with positive growth rates in 2020 despite the severe impact of the Covid-19 pandemic. In the first quarter of 2020, the country's economic growth increased by 3.82 % and the manufacturing sector remained its role as the leading economic driver, growing at 7.12%. 
The fact that Tesa decides to land their expansion in Vietnam proves their confidence in the potential for development and sends a strong signal that FDI attraction is moving forward on a recovery path. After early success in the containment of the virus and reopening of the economy, Vietnam has emerged to be a safe destination for foreign investors. "We are strongly convinced that the potential in the coming time is far greater than before as the Covid-19 pandemic has raised a serious concern over the concentration of production in one single country," said Hans Kerstens, Senior Sales Manager at DEEP C Industrial Zones.
In Vietnam, Tesa is also investing in sustainability: 65% of the production volume will be made with solvent-free, water-based adhesives. For the plant planning, the company strives for certification according to the internationally recognized "LEED Gold Standard". Among other things, the use of solar energy and rainwater treatment is planned.
The deal between Tesa and DEEP C Industrial Zones was made partly thanks to their compatibility in sustainability vision. Tesa aspires to sustainable high-tech tape production while DEEP C works toward realizing the first eco-industrial park concept in Vietnam with the installation of solar panels on plant's rooftop, construction of road made from plastic waste, generation of green energy, etc.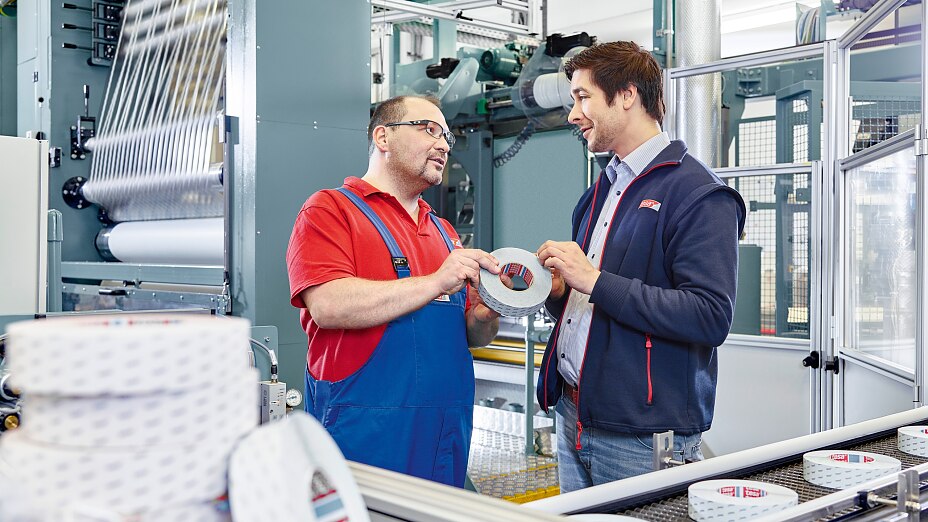 About DEEP C Industrial Zones
DEEP C Industrial Zones is a Belgian developer and operator of an industrial zone and port infrastructure cluster in Haiphong city and Quang Ninh province – the most dynamic growth region in North Vietnam. DEEP C has become one of the largest industrial property developers in Vietnam with five industrial zones, forming DEEP C industrial zone cluster covering 3,400 hectares at the epicenter of the region's manufacturing and infrastructure boom. DEEP C provides a large portfolio of products and services including industrial land and workshop/warehouse for lease, port development, and operation, utilities supply and distribution, renewable energy generation, etc. DEEP C's goal is to grow into Vietnam's first eco-industrial park driven by digital technologies and innovative mindset where its clients are provided with all the tools they need for success.