IIP VIETNAM OFFICIALLY BECOME A STRATEGIC PARTNER OF VIETINBANK - QUANG MINH BRANCH
Ngày:22/06/2020 03:07:14 CH
According to the latest announcement of consulting firm Brand Finance on the Top 500 Most Valuable Banking Brand Report in the World 2019 (Banking 500 - The world's most valuable banking brands), VietinBank is the first Vietnamese bank to reach in the Top 300 most valuable bank brands in the world.
Regarding Brand Value, VietinBank is also the 8th bank in the Top 20 World Bank with the highest Brand Value and the strongest growth bank in terms of Brand Value in Vietnam.
Most prominent in the branch system of this bank is the Vietinbank - Quang Minh Branch - a unit that is always sensitive and active in providing modern products, services, standards, and strengths in capital, credit, international payment ... for businesses and individuals in the area. Furthermore, Vietinbank Quang Minh branch is also the strongest unit in the system of financial support for industrial park / industrial park investors and enterprises wishing to expand their factories across the country.
Talking about the success in gaining the market share of Japanese corporate customers in the area, the representative of Vietinbank Quang Minh Branch shared, the branch always follows the directions of the Board of Directors of VietinBank in developing corporate customers. The branch considered this to be one of the key business activities. In particular, the Branch has built a methodical approach, professional with this segment of "fastidious" corporate customers.
One of the steps in this plan is the cooperation with leading prestigious units in the field of international industrial real estate promotion such as IIP VIETNAM. Accordingly, in early June, Deputy Director and Head of Customer Relationship Department of Vietinbank - Quang Minh Branch visited the representative office of IIP VIETNAM - the unit specializing in promoting industrial real estate investment at 81 Tran Thai Tong, Cau Giay, Hanoi.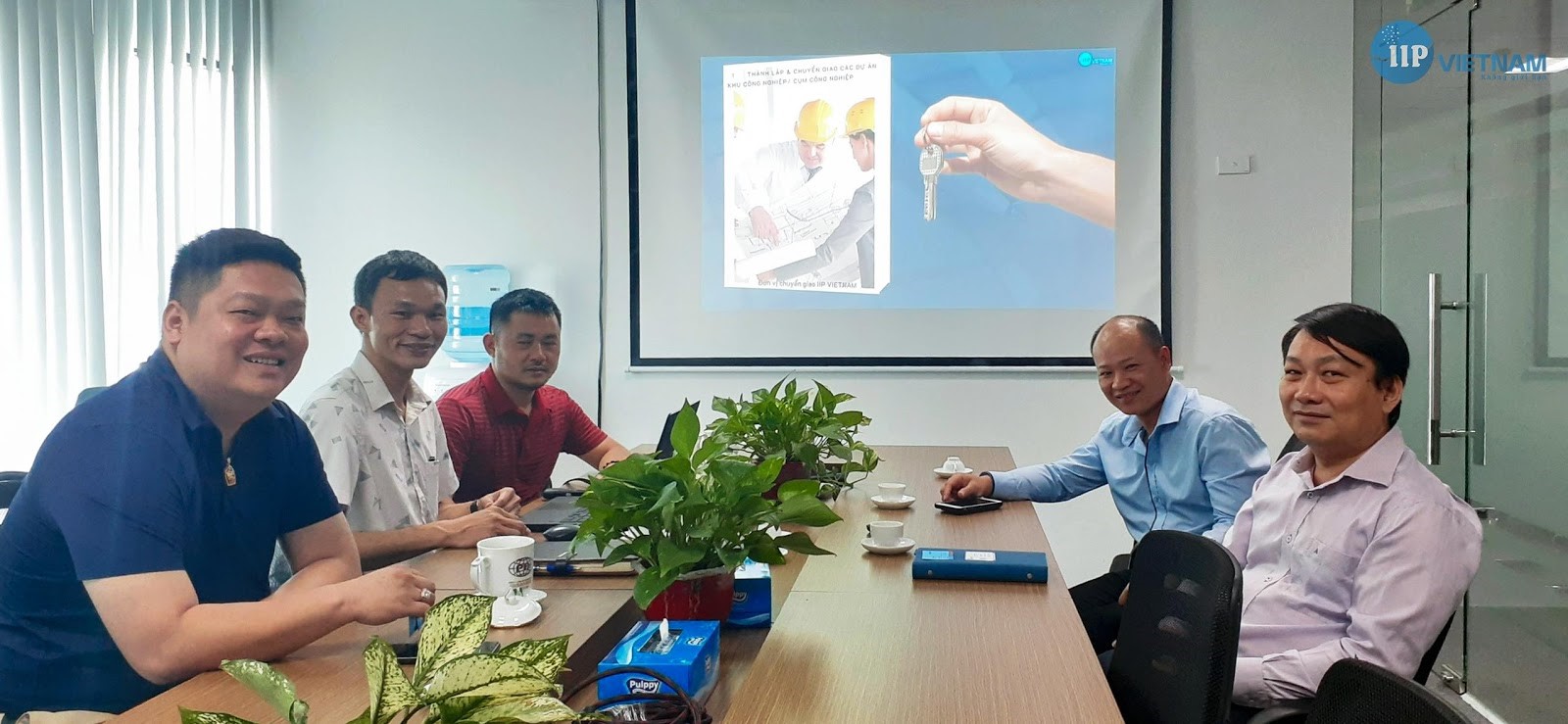 After the meeting, the representative of Vietinbank Quang Minh highly appreciated the capacity and experience as well as the IIP VIETNAM's relationship with foreign businesses. It is known that the meeting has reached a consensus that Vietinbank Quang Minh will accompany IIP VIETNAM in all areas from financing capital to foreign investors implementing projects, paying salaries via accounts, paying taxes, issuing ATM cards for factory employees and promoting the fields of IIP VIETNAM to all partners of Vietinbank - Quang Minh Branch. It is known that in the near future, IIP VIETNAM will integrate all payment features of Vietinbank on IIP's Mobile App.(vietinbank english)
Thanks to the consensus and support of Vietinbank Quang Minh branch, IIP VIETNAM is confident to be able to attract more and more foreign businesses to invest in Vietnam, contributing to the efforts of helping the country to stabilize social security as well as promoting the national economy to grow stronger.