What Vietnam needs to do to become a destination of the global movement.
Ngày:16/07/2020 10:31:56 SA
In the first months of 2020, the Covid-19 pandemic has profound effects on the world economy. Economic prediction all show a gloomy picture with negative growth in many major powerful countries. Vietnam's success in controlling the Covid-19 pandemic and issuing positive policies to revive the economy, are attracting the attention of many foreign investors and major global economic groups. Many of questions are posed: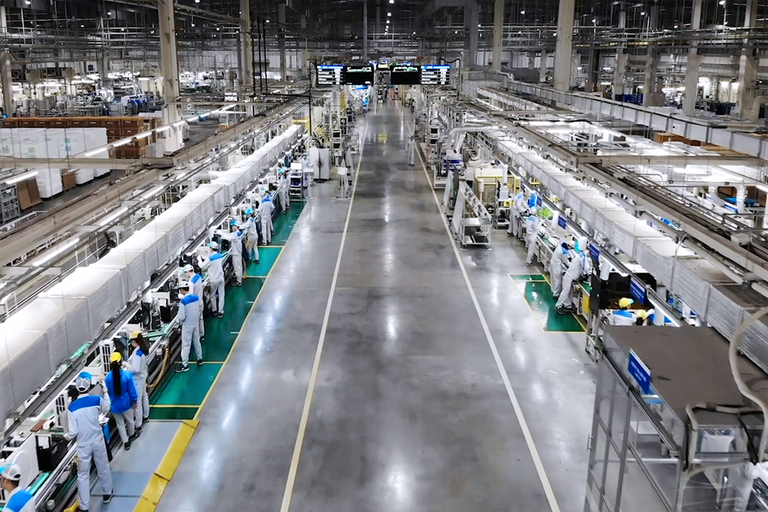 Is there really a wave of FDI shift?
A few years ago, when the US-China trade war broke out, there was a shift, but we often think it is moving from China. But the statistics do not say that.
Moreover, in addition to Vietnam, there are other options to attract foreign investors such as India with the advantage of population of up to 1.3 billion and high quality labor. Indonesia also has a market advantage and a clear attraction path.
A factory cannot transfer immediately because there are still liquidations process need to be done and other issues, so in 2020, it is unlikely that capital flows from China will come immediately.
Even when businesses move to Vietnam, businesses also need to have intentions, need to prepare for the future to master the technology otherwise, Vietnam is just a tax avoidance place. Learning technology and designs is an important step for Vietnamese enterprises to self-produce these items.
Thus, the wave of FDI movement is happening but in order to attract this flow, Vietnam needs to offer the best solutions for investors to realize that this is a great place to put their base in.
Can Vietnam attract FDI capital from global supply chain shifts?
With Vietnam, we now have the advantage of being unrestricted and coming out of the Covid-19 epidemic early. FDI enterprises also see Vietnam as a stable, highly resilient economy. On the other hand, Vietnam's human resources have improved a lot over time ...
Covid-19 gave us a lesson about calling entire country resources for against the epidemic. To actracting foreign investment, Vietnam must have state's direction closely. The task force must assign specific tasks, like the anti-epidemic Covid-19. Create a consensus for the entire political system to understand the role of foreign investment.
For foreign investors, we do not need to concern about Asia, Japanese, Hong Kong, Korean investors and investors from Asean countries as well as from mainland China and more recently India. Now we know them and we know how to do business with them. And, both sides understand each other.
Recently, it has been important information that in 67% of businesses planning to move out of China, 42% are planning to move to Vietnam. What we need, according to the Politburo's Resolution 50, is that we need investments in modern technology, future technology like artificial intelligence, robots, such as big data, fintech, etc. We need to reach Europe and America. And that is the current drawback that have not been done by us.
What to do so this shift will choose the destination - Vietnam?
Regarding the evaluation and issuance of business registration certificates for foreign investment, except for areas such as oil and gas and banking insurance, it shall be decided by the Prime Minister and specialized agencies. The remaining People's Committees of provinces and cities, the management boards of industrial parks and export processing zones shall decide. Therefore, the most important measure is to improve the capacity of the advisory departments including provincial departments and agencies, management agencies to advise management on how to select investors and investment projects in line with the new orientation were clearly stated in Resolution 50 of the Politburo on foreign investment.
The current issue is directed investment promotion, avoiding general investment promotions, such as Ho Chi Minh City and Hanoi with a general slogan is: Going forward is to build e-government, smart city. Or, like Ho Chi Minh City, "you have to build an urban area called a city in a city". Obviously, there must be big corporations in Europe, US or investors from other countries who interested in Ho Chi Minh City to offer of cooperation. It takes a lot of time to reach the final result but it is a completely new way. If previously we promoted mass investment, now we have to address directly investment promotion – to find out the people need us and we need them to have mutually comunication.
Important not only for foreign investment, not only for tourism but also for the whole economy, especially when we are about to hold the 13th Party Congress to discuss the economic development strategy of 2021-2030. Namely the 5-year plan of 2021-2025, the most important factor of many economists as well as the Prime Minister emphasized the need to reform faster and more synchronously to avoid the situation central and local governments are inconsistent; avoid the case of being quite enthusiastic in heads of state but lower public officials are not caring. Thus, the whole apparatus must move, the whole civil servant must move, the whole business team must move so that the workers must actively participate in this reform, so we can succeed.